2020 marks Make it Clear's 20th anniversary, we were intending on holding a big party but the world has conspired against that. Instead we have been using our time productively to give the Make it Clear brand a bit of a refresh, dusting it down and preparing it for the next 20 years.
The brand refresh has refined our existing mark and paired our visual identity with an illustrative style. This new illustrative style injects some personality and will be deployed across our communications. The new brand incorporates a thicker weight of typography and makes more use of black, to ensure all our written communications are as 'clear' as possible.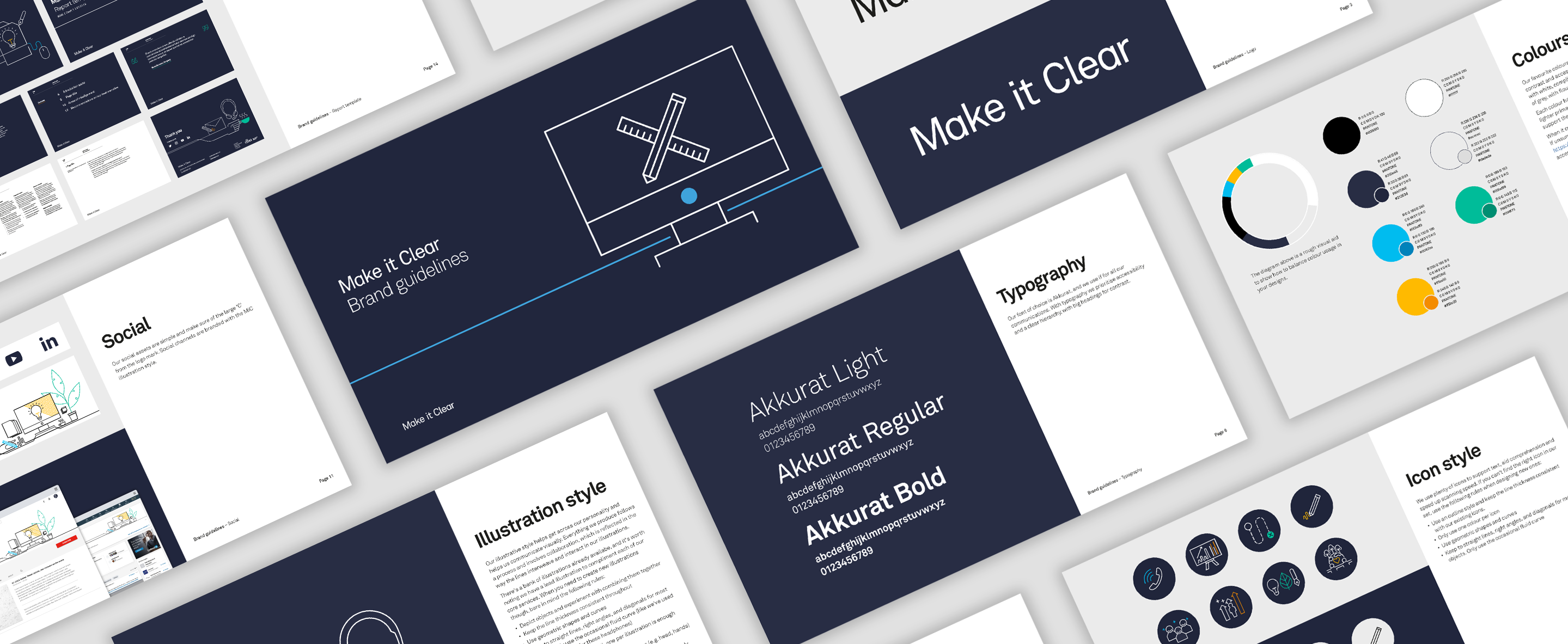 Our new website has been designed to better articulate our service offering. After an internal audit of 'what we do' we have grouped our service offering into three areas:
In order to maximise our input in the world, we have been working with Footprint Digital – who have helped with the site migration and a refined SEO strategy. A big thanks also goes to SOBOLD for developing the site for us.
We hope you like what you see! We are always looking for feedback and comments, if you would like to talk to us, contact hello@makeitclear.com
Have a call
We'd love to talk to you about how Make it Clear can support your organisation. Book a call here.