UX audit
Identify usability issues, gain insight into your user experience and reflect your users' needs and organisation's objectives according to data-driven recommendations from our UX audit.
Book a call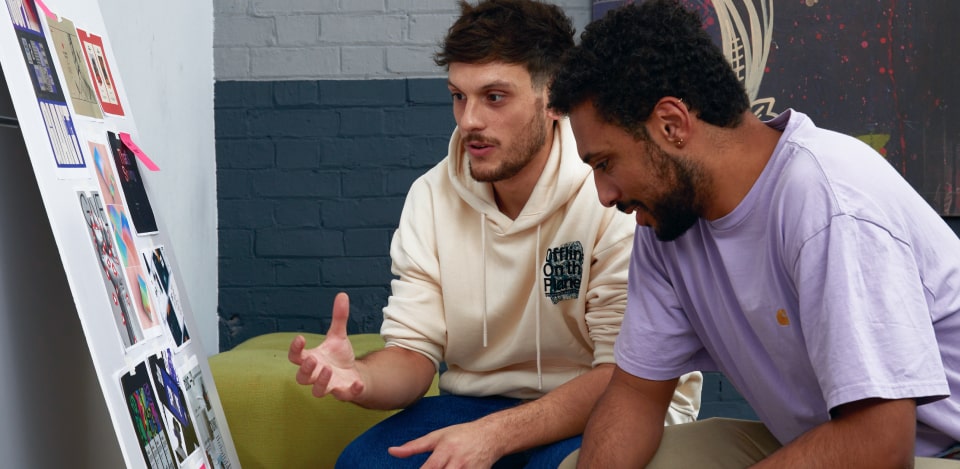 Why choose Make it Clear
23 years of experience
Over many decades we have accumulated experience that we are happy to share
Proto-persona creation
We are the only agency to include proto-persona creation within a UX audit, and we offer user observations in our package
We clarify the complex
We provide easy-to-understand insights and actionable recommendations that inform clear next steps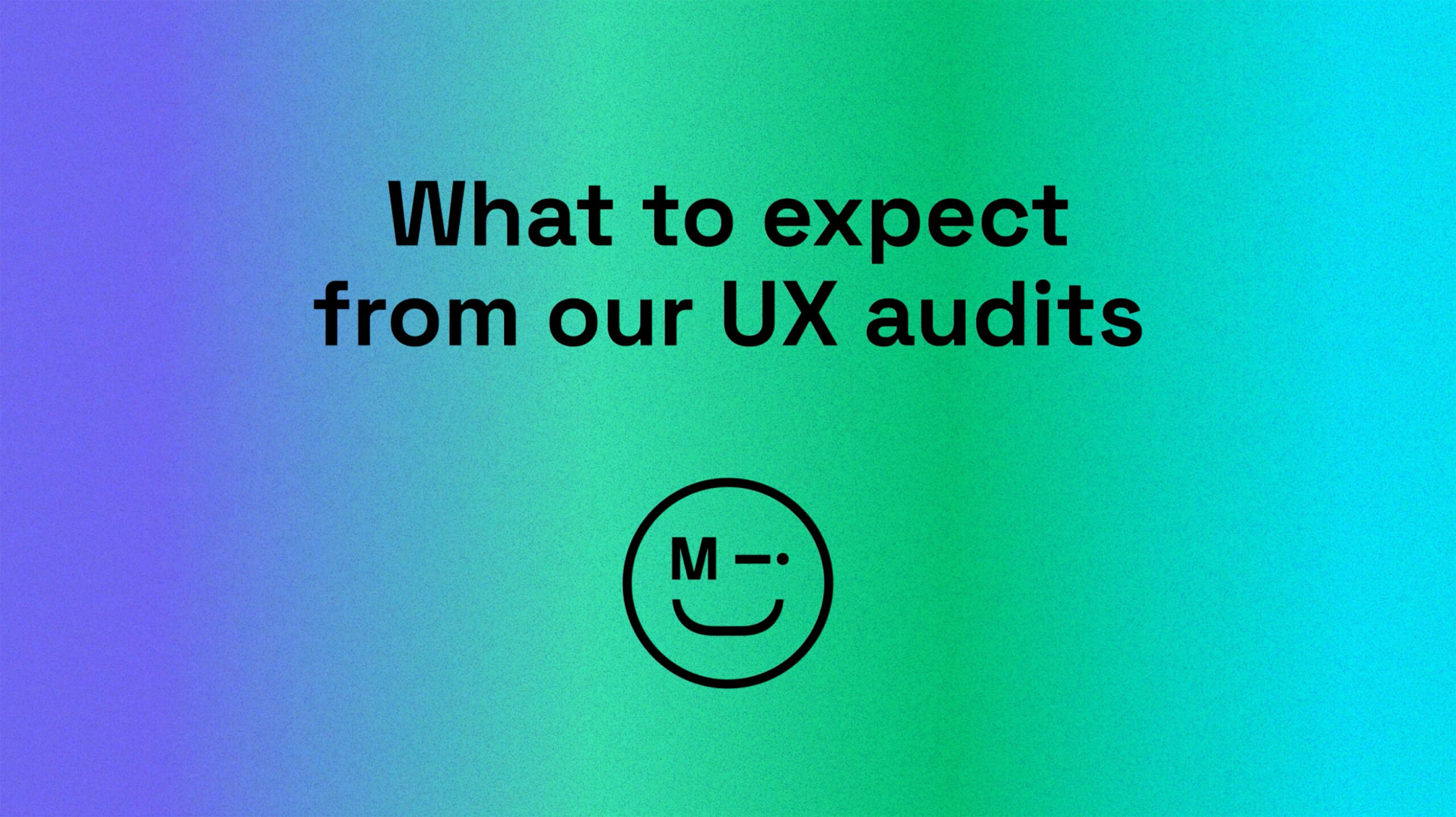 2:49
The approach
The outputs of this work are invaluable to those refining a digital product, as it results in tangible and actionable recommendations that streamline business processes and focus the approach. The audit provides a list of identified issues and recommendations for areas of improvement.
We focus on the following three areas:
Business objectives
To improve conversion rates and reduce bounce rates, with the overall aim to improve and grow sales figures
Usability
Usability evaluations are undertaken both through user observations and by reviewing the platform's UX against industry standard heuristic criteria
Audience
Aligning on your business objectives with key internal stakeholders as well as understanding the users, both current and targeted
What's included
00Survey
Understanding your organisation's level of UX maturity enables us to provide relevant actionable recommendations for your product.
01Workshop
Aligning on your business objectives and understanding your target users, their journeys and current challenges sets the foundations.
02User observations
Conducting user observations means we understand exactly how your product is being used to enable us to get to the heart of user needs and pain points.
03Usability evaluation
Our experienced UX team assesses your product against industry standard usability heuristic criteria to identify areas of improvement.
04Proto-personas
Using insights gathered from your teams and supplemented by feedback from user observations, we represent your key target audiences as proto-personas. Proto-personas are a useful tool to support future decision-making and guide user-centric outputs.
05Reporting and recommendations
We bring together our findings from across each stage into one report, including an indication of UX maturity. Presenting you with a set of informative insights and actionable recommendations to guide your product.
What are the benefits
to improve conversion rates and reduce bounce rates, with the overall aim to improve and grow sales figures
of consumers shop with a competitor after a poor user experience.
return per every $1 invested in UX.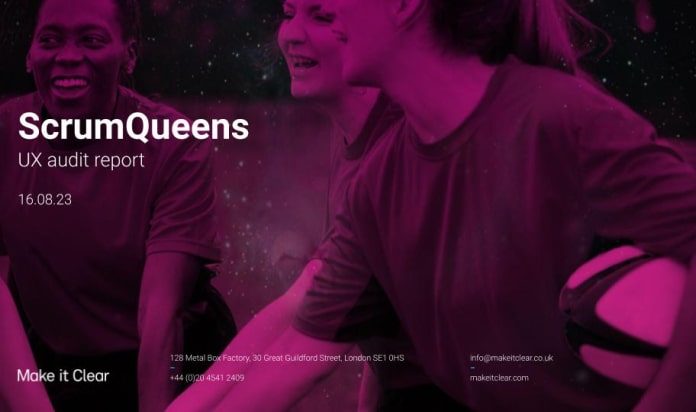 Download an example audit
Let us know your email address and we will send you an example audit
Thank you!
You can now find the example UX audit report in your email
FAQs
How do I know if my organisation needs a UX audit?
Every audit we've done has highlighted usability issues that the client was not aware of. Some were easy wins – glaring problems that dramatically improved the user experience – others were less obvious and required a lot of digging. But every single issue we uncovered has had an impact by making the interface that little bit more user-friendly, little less stressful, little more efficient, little more enjoyable to use. The thing about the UX audit – you don't know what you will find and how significant these findings will be, but for us, this fact alone makes it worth looking at.
When should I do a UX audit?
There are some key scenarios for when a UX audit should be conducted:
Your website feels outdated and hasn't been updated in recent years
You've launched a new product or website and you're seeing an unusually high bounce rate
Your website/product conversion rates are low
Sales through your website/product are declining
Key measurable stats on your website/product are dropping off
(i.e. average time on page, unique visitors to your page, pages viewed per session etc.)
You haven't received any customer feedback when using your website/product within recent years
You're in the initial stages of a website/product redesign and want to make substantial improvements
You launched an MVP but need a second opinion on usability or the general user experience
Why is a UX audit important?
A UX audit is important because it can help analyse and identify potential bottlenecks and usability issues on a website, including:
Which areas of the site are causing users friction?
At what point are they dropping off the site?
What aspects of the site are confusing or distracting to users?
How do you prepare for a UX audit?
There will be a kick off Workshop with the key stakeholders to identify business objectives and discuss if any of the supplied information needs to be updated. This is an opportunity to agree on the purpose of the audit, key objectives, existing pain points and set priorities for the roadmap.
How long does a UX audit take?
The length of an audit completely depends on the size and scale of the organisation and to what level of detail the client would like the audit to take, it can range from several weeks to several months. Please get in contact and book a call with a member of the Make it Clear team to discuss further.
What types of product or organisation is a UX audit suitable for?
A UX audit is a procedure that's relevant for both aspiring startups and established companies. Here at Make it Clear we have performed audits for a whole range of companies, both big and small, from startups to established legacy businesses. Please get in touch with us and see if it could be for you!