Understanding UX maturity 
The six stages of UX maturity
We assess UX maturity levels according to the model developed by the Nielsen Norman Group because it offers a clear framework for determining the degree of an organisation's UX-related strengths and shortcomings. The model also reveals solutions for organisations to progress to the next UX maturity stage. The Nielsen Norman Group identifies six positions of UX maturity:
UX is disregarded or non-existent
Limited
Level 2 (10 - 29%)
UX work is uncommon, carelessly conducted and of little significance
Emergent
Level 3 (30 - 49%)
Although the UX work is useful and promising, it is also inefficient
Structured
Level 4 (50 - 69%)
The organisation has a widely used scientific UX methodology that has differing degrees of efficiency
Integrated
Level 5 (70 - 89%)
The organisation has a widely used scientific UX methodology that has differing degrees of efficiency
User-driven
Level 6 (above 90%)
Valuable insights and outstanding user-centred design outputs are a direct outcome of a commitment to UX at all levels
The four categories of assessment
The following four categories define what stage an organisation is in:
Strategy
How effective is the prioritisation of resources, strategy and leadership in UX?
Culture
How crucial are practitioners' development and UX knowledge to the organisation?
Process
How rigorously are UX research and design methodologies applied?
Outcome
How frequently are the outcomes of UX work consciously defined and quantified? 
UX maturity is assessed by the results of a survey in which key team members within an organisation answer questions about their capabilities, awareness and understanding pertaining to UX. The responses from the survey are used to gauge the organisation's UX maturity and indicate where the organisation sits on the UX maturity model.
The benefits of UX maturity 
Increased user satisfaction and loyalty
High UX maturity prioritises addressing usability issues, streamlining user navigation and implementing features that are aligned with user needs and preferences. As a result, this creates delightful user experiences, increasing user satisfaction and loyalty.
Improved conversion rates and user engagement
A high level of UX maturity within an organisation signifies that users are placed at the centre of principles and design decisions. An intuitive, user-friendly digital experience will increase internet traffic and user engagement, improving conversion rates and stronger brand visibility.
Competitive advantage in the market
Focusing on increasing UX maturity within an organisation provides a competitive advantage in the market by aiming to set high standards for user-centred design, build adaptability to market changes and trends, and establish itself as an organisation that values its users' satisfaction.
Steps to achieve UX maturity
01
Establishing a user-centric culture
Cultivating a culture that places the user at the centre of all processes and principles is central to achieving a high UX maturity level. Encouraging ongoing learning regarding UX, conducting regular user research, integrating the feedback into design decision-making processes and staying up-to-date with UX trends are key ways to maintain a culture that prioritises the user. Ultimately, encouraging collaboration across all departments establishes a user-centric culture by creating a shared effort to commit to championing the users' needs and goals.
02
Conducting user research and testing
Gathering insights through qualitative and quantitative methods such as interviews, usability tests, surveys, A/B testing, and diary studies provides a data-driven approach to creating the user experience. Research methods such as usability testing allow for the iteration of designs based on real user insight, reinforcing a user-centric culture.
03
Creating seamless user journeys
Optimising information architecture is critical to achieving UX maturity as it is a foundational component of user-centred design and plays a crucial role in creating an accessible and user-friendly user experience. Enabling users to locate information quickly and easily through designing intuitive interactions and interfaces also reduces their cognitive load and leads to improved user engagement. 
04
Iterative design and prototyping
Embracing an iterative design process is paramount to achieving a high level of UX maturity, especially when integrated with user feedback. Continuously refining solutions will result in user experiences that align most accurately with users' needs and are most likely to meet their expectations.
05
Measuring and analysing UX metrics 
Identifying relevant UX metrics and KPIs and leveraging data for data-driven decision-making is essential to improving UX maturity because they provide quantifiable insights into user behaviour rather than relying on assumptions. Focusing on metrics and KPIs also aids with efficiently allocating resources, which is a key indicator of UX maturity. 
06
Empowering and training UX teams
Building a skilled and empowered UX team is a key element involved in achieving a high level of UX maturity, as user needs and preferences are more likely to be prioritised in design decisions, and the team are likely to work cohesively to promote a work environment that places the user at the heart of the UX initiatives and strategies. Investing in ongoing professional development builds expertise within teams in user research and design, producing high-quality deliverables that align with the user across all touchpoints. 
Conclusion
Understanding existing UX research and standards provides a comprehensive view of where an organisation stands in terms of UX efforts and reveals gaps and opportunities for enhancing UX processes and strategies. As UX maturity advances, the user becomes more central to processes and design decisions, which results in improved user experiences and increased business success.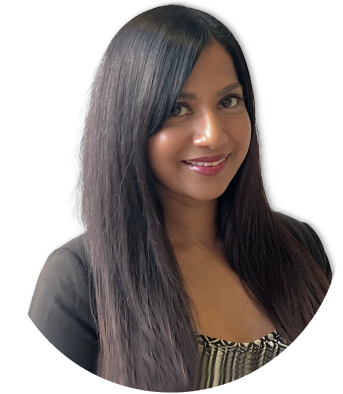 Let's discuss your project