Consultancy and research
With ongoing consultancy, we are an extension of your team. We provide advice, devise campaigns, and co-own design systems. We place the audience at the heart of our research process, ensuring that our design solutions are driven by real insight.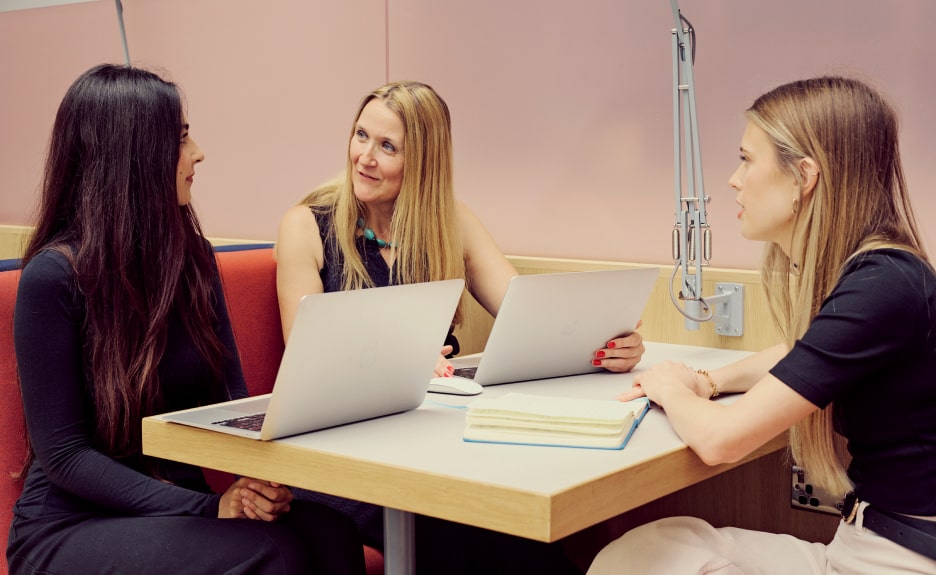 Our services
Design sprints
A design sprint is a collaborative process that brings together teams to rapidly ideate, prototype and test user-centred design solutions. Design sprints aim to speed up the design process and deliver solutions for user testing and validation.
Competitor landscape/research
Competitor research helps form a wider understanding of the landscape and how best an organisation can position itself relative to this. Organisations' products or services to be reviewed will be gathered through stakeholders' input and any existing research. These will be reviewed against a set of criteria based on the project objectives.
Content strategy
Content strategy helps to ensure that the content serves a purpose, is useful and effective in supporting the organisation's goals, as well as being efficient to create. Content strategy helps to attract more users and clients, aids in the discovery of an audience, clearly defines the right brand voice, and provides insight into how current content is performing.
Customer journey mapping
Customer journey mapping provides a comprehensive view of the entire customer experience, allowing organisations to gain a better understanding of their customers' needs, motivations and pain points.
Digital/Web Strategy
Digital strategy is a plan that includes a range of activities such as online marketing, content creation, social media management, data analysis and web development.
Research repository management
A research repository is a centralised digital archive or storage system where research-related documentation is managed. Research repositories serve as accessible databases that contain research artefacts which create a shared understanding of past projects and can guide opportunities for future research.
Usability testing
Usability testing is a research method used to evaluate wireframes, prototypes and early-release versions of digital products by testing them with representative users.
User research
User research focuses on gathering information about your target audiences in order to learn more about their behaviours, needs, challenges and preferences.
Service blueprint
Service blueprints provide a detailed overview of user touchpoints, actions and emotions, and the service providers' corresponding frontstage and backstage activities.
User personas
User personas focus on the behaviours of real users and provide a shared vision of the target audience, guiding consistent and informed decisions during the design and development stages.
Consultancy and research services offered by Make it Clear
Our process
Definition
We take an evidence-based approach to everything we do. Understanding your organisation, audiences and how they interact.
Solution
We work in close collaboration with our clients. Creating solutions that deliver effective UX/UI for users and results for the business.
Implementation
We work closely with the appropriate development teams to properly plan and execute the implementation phase.
Optimisation
Any solution is only as valuable as the results it delivers. We work with client teams to establish ways to measure, iterate and improve.