UI/UX
We support the full digital design process, from research to wireframes, prototype development and testing to deliver a final design and specification ready for implementation.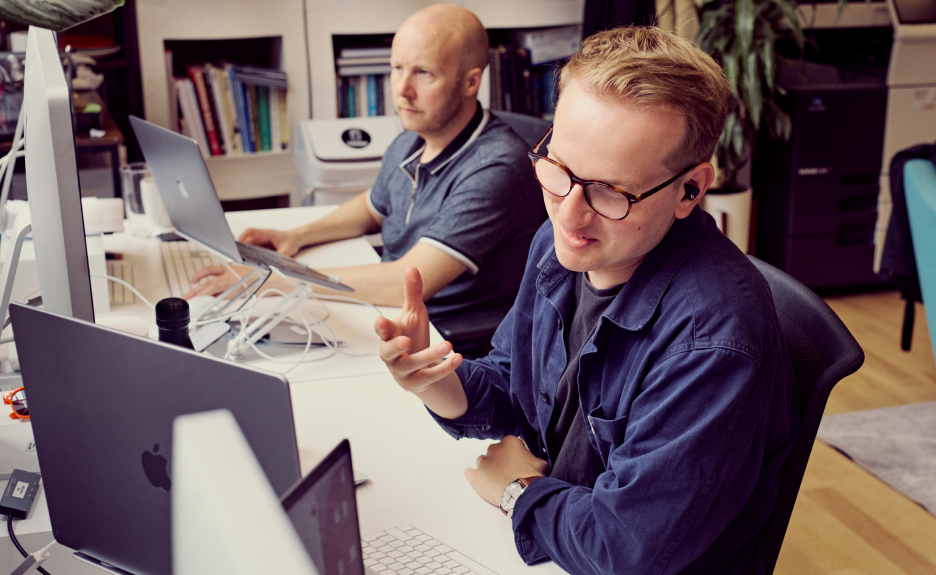 Our UI/UX services are about delivering truly user-centric experiences. From delivering consistent and stunning user interfaces to crafting intuitive information architecture, our team of seasoned UX designers and usability specialists turn complex problems into user-friendly solutions.
Our services
Design systems
A design system is a set of design standards and documentation accompanying a UI tool kit, including UI patterns, UX design principles, and components.
Information Architecture
Information architecture is a foundational component of user-centred design. It shapes how users interact with a website and involves thoughtful planning and testing to ensure that the website's information is presented in a meaningful and usable way.
Conversion rate optimisation
The overall aim of conversion rate optimisation is to increase the percentage of visitors on a website who take desired actions, ultimately leading to improved ROI and business success.
Style guides
A style guide is a set of branding rules and instructions that guide how products which live within an overarching design system should be used, look and feel.
UI design
UI design is essentially the creation of the look and feel of a product. It covers both visual and interactive elements, this includes core elements such as colour, typography, and graphic elements, as well as navigational and informational components, buttons, icons, and more.
UI/UX services offered by Make it Clear
Our process
Definition
We take an evidence-based approach to everything we do. Understanding your organisation, audiences and how they interact.
Solution
We work in close collaboration with our clients. Creating solutions that deliver effective UX/UI for users and results for the business.
Implementation
We work closely with the appropriate development teams to properly plan and execute the implementation phase.
Optimisation
Any solution is only as valuable as the results it delivers. We work with client teams to establish ways to measure, iterate and improve.