We're delighted to announce the Make it Clear charity for 2023: Crystal Kingdom. We're excited to launch this year's campaign and raise money for such a worthy cause. Crystal Kingdom is a community interest organisation that promotes positive mental health and well-being for young people from 7-11 years old. 
*Trigger warning: This blog post contains references to self-harm and suicide*
To dive deep into Crystal Kingdom and their cause, we sat down with the owner and founder Paul Nicholls to learn more about the organisation.
Please tell us about Crystal Kingdom and what the organisation does.
Crystal Kingdom is a non-profit social enterprise set up as a community interest company. We aim to reduce self-harm and suicide amongst young people and the wider population. We deliver programs to organised spaces with children, such as primary schools, secondary schools, nurseries, hospitals, hospices and hostels. We work with children and provide them with positive reinforcement messages, early intervention workshops, empowerment to recognise and believe that they are amazing just as they are, and to give them the life skills they need to cope with life's challenges when they may come along. 
What is your role at Crystal Kingdom?
I'm the owner and founder of Crystal Kingdom, and I founded it after a number of years of wanting to set up a social enterprise and make an impact. I wanted to combine some of the things that I love and that my children love into an impact program. It began as an idea to create a family feature film franchise like the Chronicles of Narnia, the Lion, the Witch and the Wardrobe, and Avatar. I've always loved reading when I was younger, always loved being read to, and I know that is an anchor for me. Going back to that belief when I was a little kid in the class, feeling that anything is possible and that life is magical. 
One of the darkest moments of my life was when I lost my brother. Unfortunately, he took his own life when he was 25. Looking at my own children running around, oblivious to anything that was happening, helped me to see that life can still be magical even in the darkest moments. It can still be a reason to be here, live, love, and enjoy life. That's why I came up with the idea of the feature film that became a middle-grade fantasy novel called 'The Magical Secret of the Crystal Kingdom', and I wove into that story the experience of loss, the experience of break-ups, the experience of isolation, the experience of being fearful rather than living from your heart and living a life of love and positivity…the story builds in underlying messages of how to deal with those things, and how I dealt with them, and how I came through those things. 
There are many painful things people go through, and I don't want anyone to go through that, but if they do, I want them to know there is light at the end of the tunnel and a bright future awaits. If we teach this at a very early age in a child's life and give them that coping mechanism and anchor, it will hopefully be enough to make them want to live a long, happy and fulfilled life. 
From your time working with the Crystal Kingdom, what has been your most memorable experience?
There have been loads, it's been amazing. I'd say the strongest, most positive and consistent experience is when people say "thank you for doing this; we need this so badly". There has not been one negative comment amongst hundreds of people. Everyone we speak to wants to get involved and see what they can do to help. 
We've spent a long time researching and developing, building packs for the schools and the program. When we started delivering to the schools, we would be in a class of seven-year-olds. The children would just come out with really funny stories. So part of the program is when one of the teenagers we've trained goes into the school, they're reading a middle-grade fantasy novel. They're just reading a couple of chapters. Then they fast-forward to another section of the book where the children in the book make a plan. So the youth ambassador in the class would say, "Have you ever made a plan?" And the children put their hands up, and these seven-year-old boys and girls would say things like "Oh yeah, I made a plan with my dad to play bow and arrow, and I accidentally shot him in the leg, and we ended up in hospital". And you kind of get these mad stories. 
Then at the end, we ask "What have you learned today?" and they will say things like, "I've learned not to give up". And they are seven-year-olds, and that's the exact message. Then the school said, "This is the most engaged we've seen our children, please can you come back and do this across the whole school and our sister schools?". So lots of positivity.
I think the most surprising aspect was that we thought the children would be the ones who benefited the most. Of course, they do benefit, but we've realised that the youth ambassadors delivering the workshop feel amazing after that – they come away saying things like, "I think I want to help people".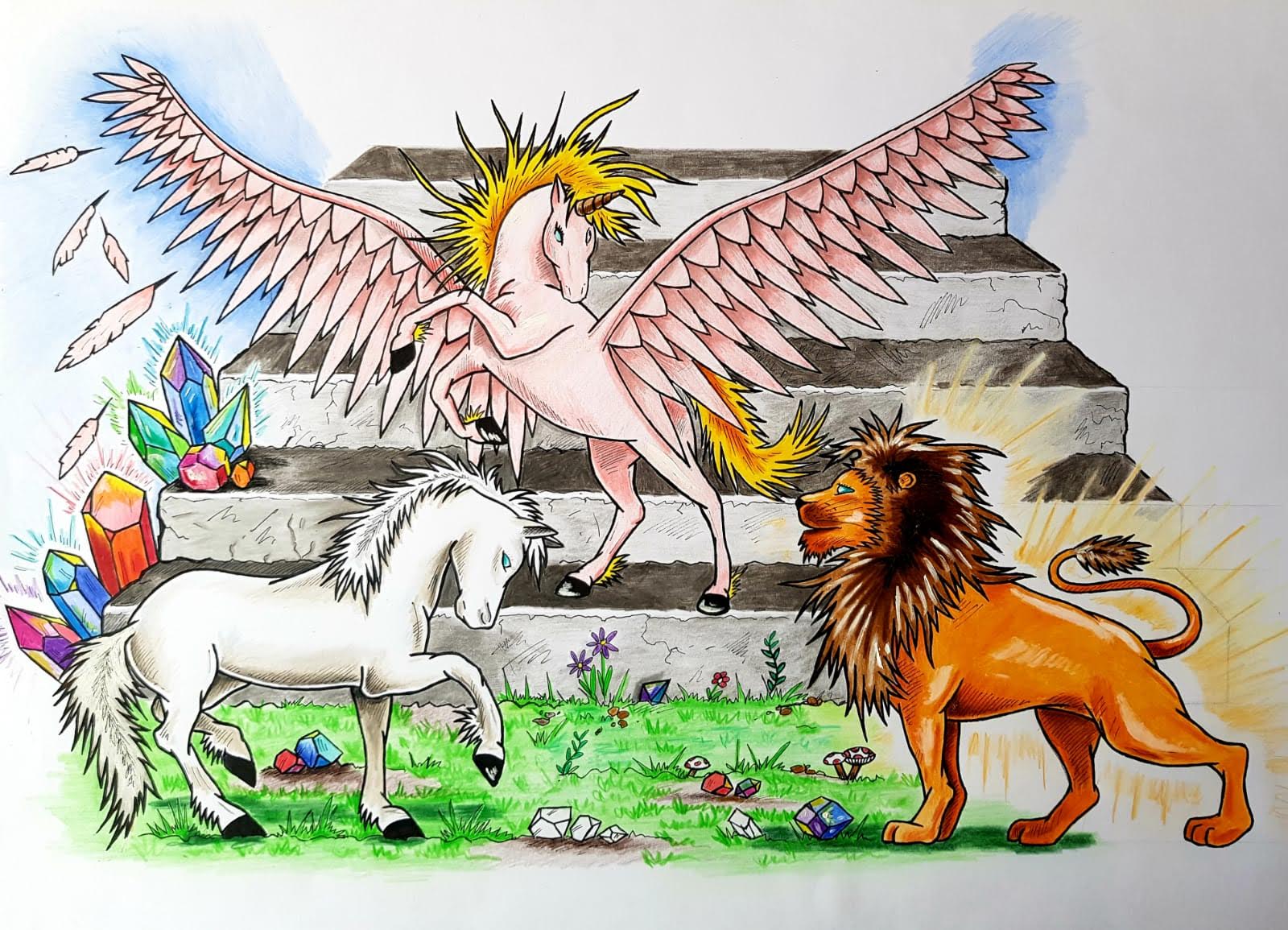 What are the Crystal Kingdoms' goals for 2023?
We have a business strategy and a team of people who volunteer and have a lot of experience in the education sector for starters and business in general. We've moved from our research, development and delivery, and proof of concept. By September, we want to deliver over a hundred programs, and we already have the schools lined up. We are partnering with a few businesses to sponsor these programs to make that impact. Hopefully, when we ramp up the number of workshops and programs we're doing, we'll be able to identify where we need to strengthen our support and take our wins and then move into September with our delivery program. That delivery program will be scaled across the UK and allow us to get ourselves ready to then go into Ireland for the next year and continue to grow in the UK and Ireland. Anywhere there are children, that's where we'll go. 
What would you like people to do after reading this article?
I would like them to get in touch to get involved. We can't do this on our own, and there are multiple ways that anyone can help, whether that's to introduce us to a school, whether it's to buy a pack that helps support the program financially, so that the organisations we work with, the schools don't have to pay. 
There are a number of opportunities to work with us. People can get involved in developing the programs we have in the incubator. If they've got children who are struggling and they want someone to help them reach the right people who can provide help straight away, we can do that. We can't do it on our own, we need everyone to get behind this, and when we set it up, we set it up as a community interest company. Please get in touch and help make a difference.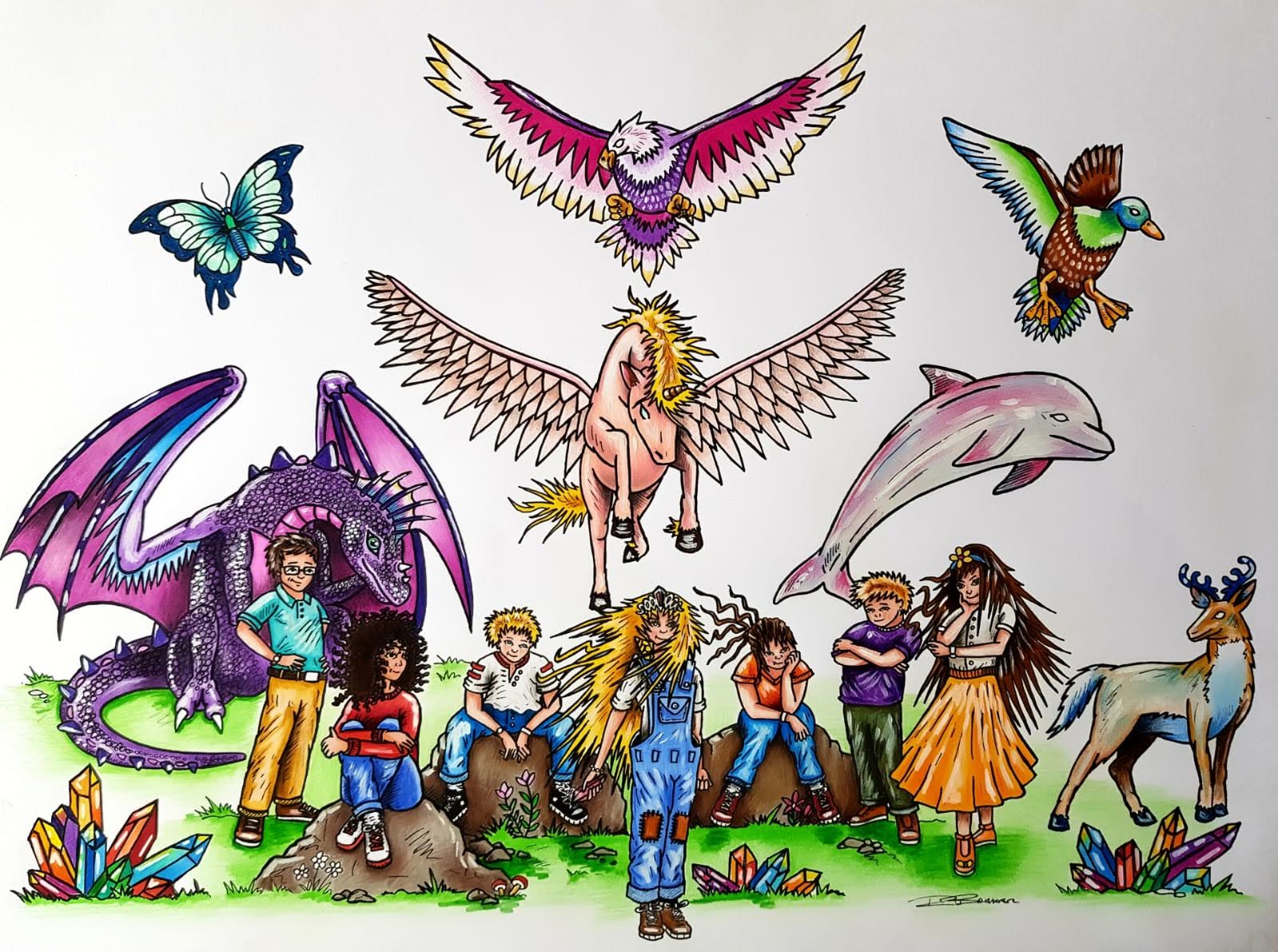 To conclude
The MiC team was moved by Paul's message behind Crystal Kingdom and is looking forward to helping raise much needed funds for this important charity. If you would like to reach out to Crystal Kingdom, please contact: 
Website: https://www.crystalkingdomsocialenterprise.org.uk/ 
Tel: 07541 050028
Email: paul@crystalkingdomsocialenterprise.org.uk 
If you are interested in becoming an ambassador or advocate for Crystal Kingdom or would just like to find out more about how you can get involved, find out more here.