At Make it Clear, we love a bit of festive marketing; this time of year, the studio is buzzing as we look to innovate and impress. The festive season is an opportunity to connect with clients, partners and suppliers who have supported you over the past year. It's also a noisy time with lots of things looking to grab attention.
Early planning and scheduling are crucial to ensure you can cut through the noise and make an impression. As part of your planning, there are some key things you need to consider:
Be mindful of the language used; Christmas is a religious festival, so we would advise using the term' holiday or 'festive season'.
If you are physically sending a gift or card, be sure you know where to send it. Many teams are hybrid now, and you don't want a gift pack of cheese rotting on your favourite client's desk as you await their return from the break.
Postal services can be busy on the run-up to the break; do check mail lead times and ensure your building in enough time for deliveries.
Set objectives about what you want to achieve from the activity. This is an opportunity to connect with your network, and it can be used for brand building or event lead generation.
It's also worth giving an option to your network; sometimes, contact would rather a donation to charity than an expensive gift.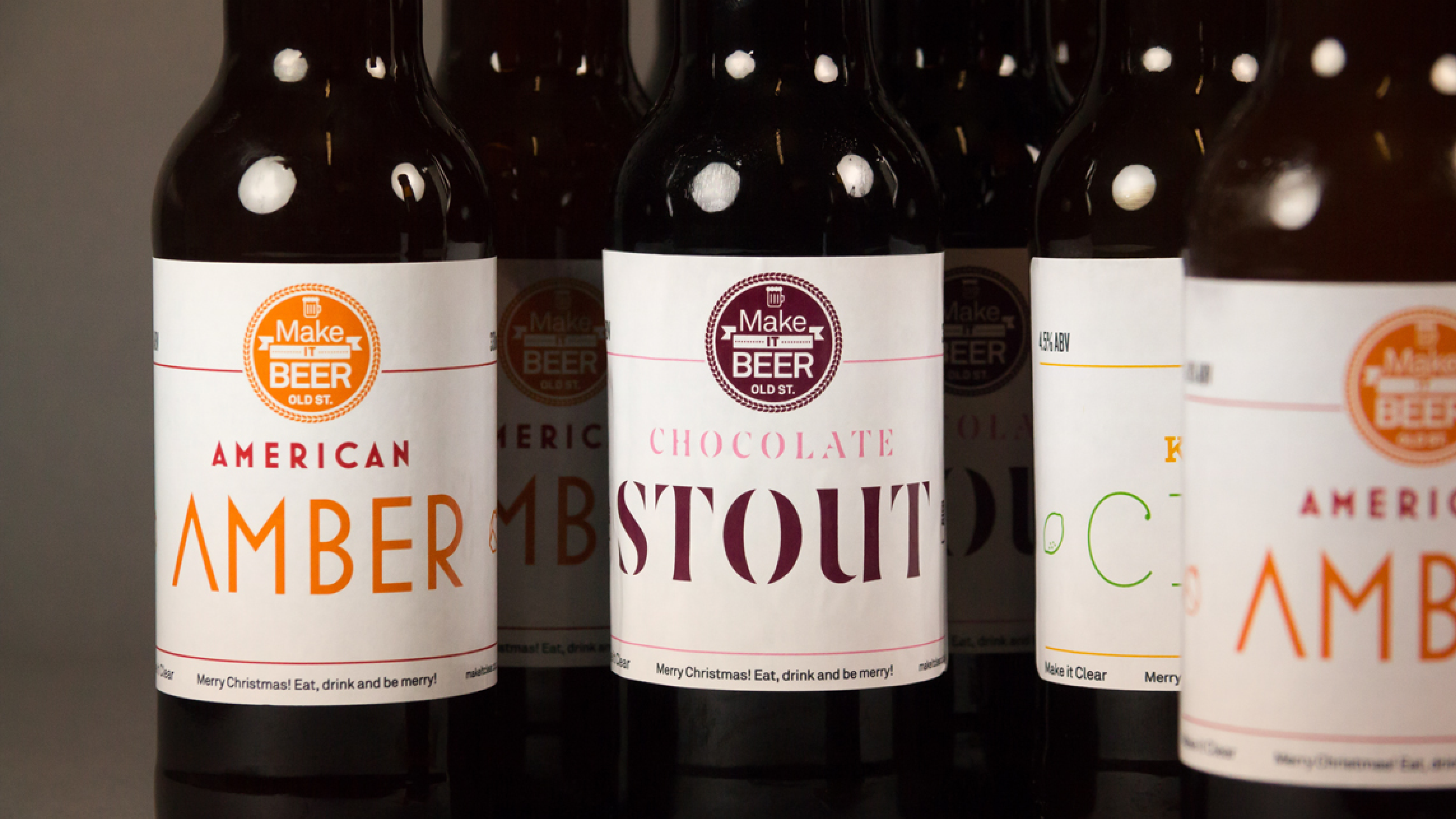 8 ways you can impress
1 Give back
Charity donations have a personal connection to your team and always bring a feeling of togetherness. During the COVID years, the team at Make it Clear created the 12 days of giving; each team member selected a charity to donate to, and these were revealed with a personal message on social media.
2 Create a countdown
Countdowns can be fun. These can be in the form of an advent calendar on social assets that reveal content each day. Look at how you can encourage engagement; this could be via tagging or a competition.
3 Personalised gifting and messages
Record personalised video messages from your team members, expressing gratitude and well wishes for the festive season. You can also personalise physical gifts by customising them with the client's name or business. You can also customise content from your team; in this example, Make it Clear created this custom card using the figure prints of the team.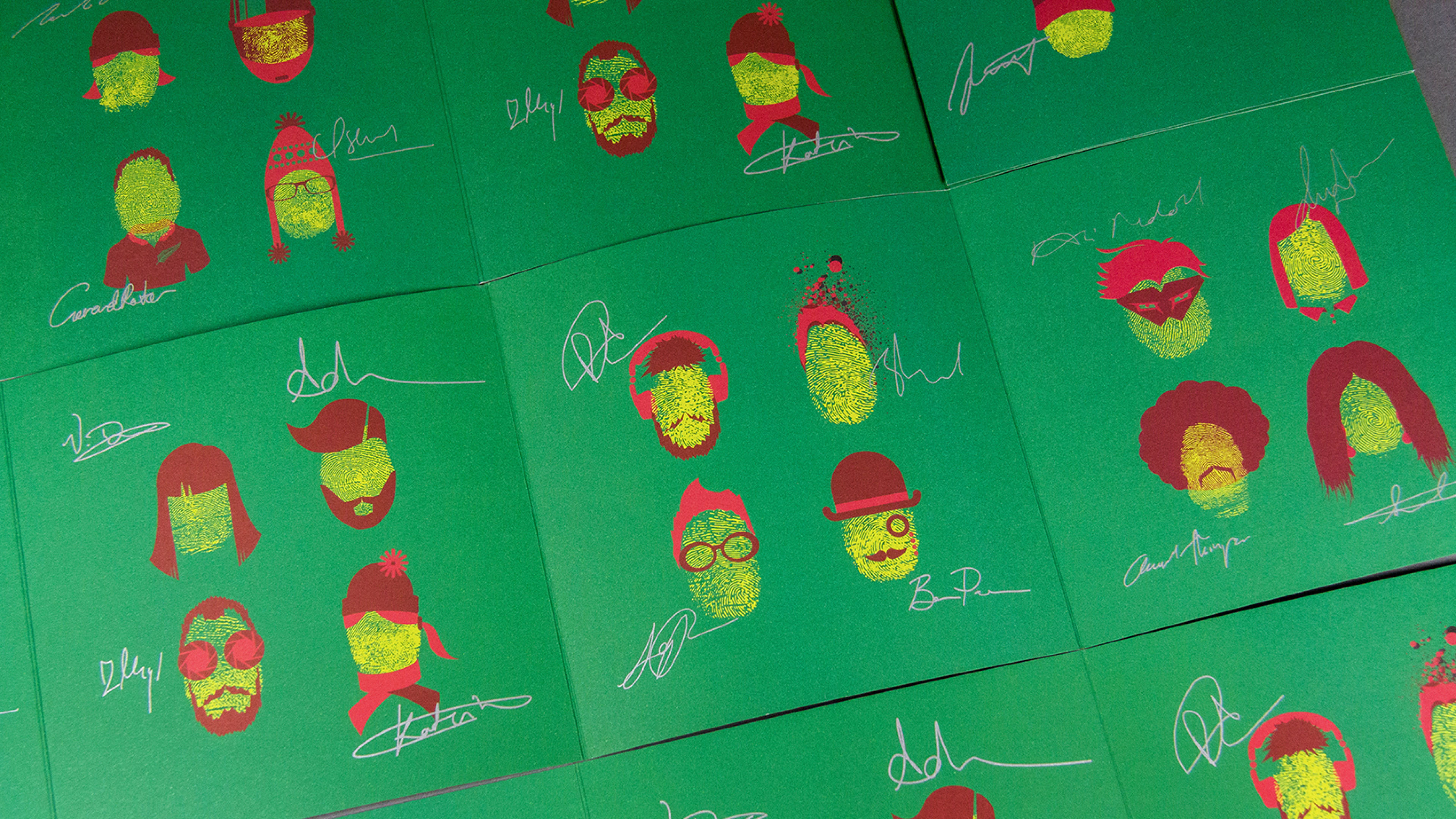 4 Hand-written cards
Why not pen a personal note to the people who have supported you over the year? This personal approach is low-cost and memorable.
5 Make it sustainable
The festive season comes with a lot of waist, so creating a sustainable campaign will be appreciated. This could be by considering the materials used or doing something digitally. Remember, even if you do have a digital campaign that still contains a carbon footprint do take this into account.
6 Create a game
How about creating a custom game? This could be branded around your team or service offering. Peek & Poke build games to support marketing campaigns; they also have a handy guide on Christmas game success. Who can forget Elf yourself? Maybe your creation will even go viral!
7 Make it usable
If you want to create a lasting impression, give an item that your client will use or keep on their desk. Calendars are a good example of this. A few years ago, the team at Make it Clear created these fun t-towles. Mine is still in use today!
8 Add some tinsel
Why not decorate your website with Christmas-themed banners, animations, or landing pages? It sets a cheerful tone for visitors and keeps you relevant.
Wrapping it up
Whatever you decide, it's nice to give a little something back and show people you care. If you want to discuss your requirements with our team, do  book a call.
Happy holidays