For his 10 year anniversary, we sat down with our Senior artworker and Production Manager Ben Pawson to discuss his time working at Make it Clear for the next edition of "5 minutes with". 
Ben is the second longest-serving team member behind our Creative Director Sarah Edwards. Every day Ben brings a positive energy to the studio, we couldn't do what do if it wasn't for Ben.
Please tell us who you are and what your role consists of at Make it Clear?
I'm Ben the Senior Artworker & Production Manager at Make it Clear (MiC). As the Production Manager, I'm responsible for overseeing the studio adherences to business-critical processes, particularly with regard to creative outputs. 
The nature of our work requires a high level of intensity, this means we can be working across multiple clients, with multiple projects per client. To ensure that deadlines are met and deliverables are to a high standard, I oversee the production process, coordinating all production activities and operations. I plan and draw up a production schedule, decide on and order the resources that are required.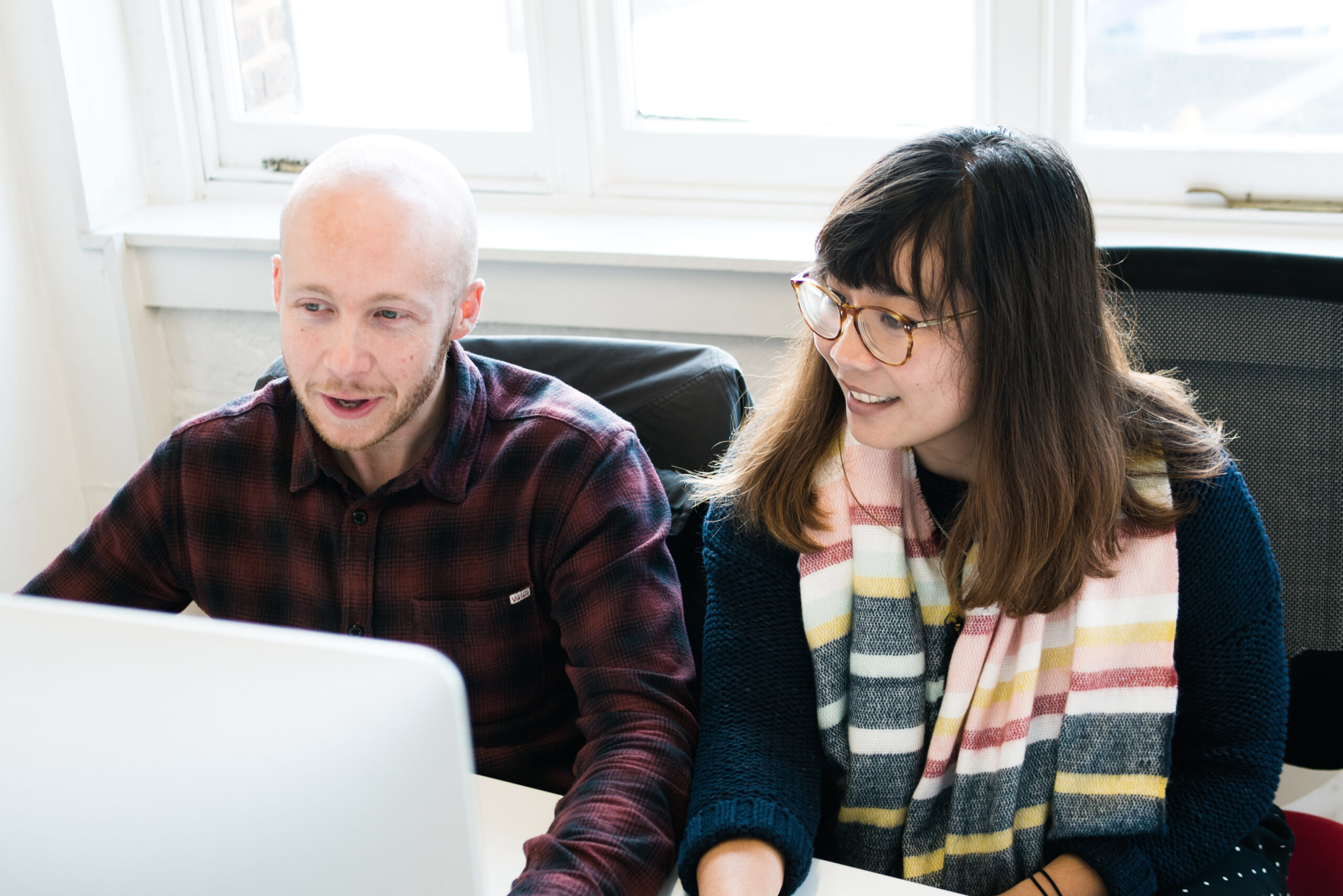 What does a typical day look like for you?
The day begins with our daily morning scrum, this is a 20-minute meeting where our team runs through their day's schedule. The scrum ensures the correct resources are applied to the most time-sensitive projects. The scrum also gives me an opportunity to spend time with the team, which is really important to me. It helps me grasp how everyone is feeling from a business standpoint. It gives me the chance to listen to their concerns or problems. Personally, I appreciate working with them and learning from them. Make it Clear is all about the team.
I then check over my notes and to-dos, working through my artworking jobs depending on the deadline. I next review any design work that's been posted on our internal communication platform, Basecamp, liaising with our Account Managers if any changes have been requested by any clients.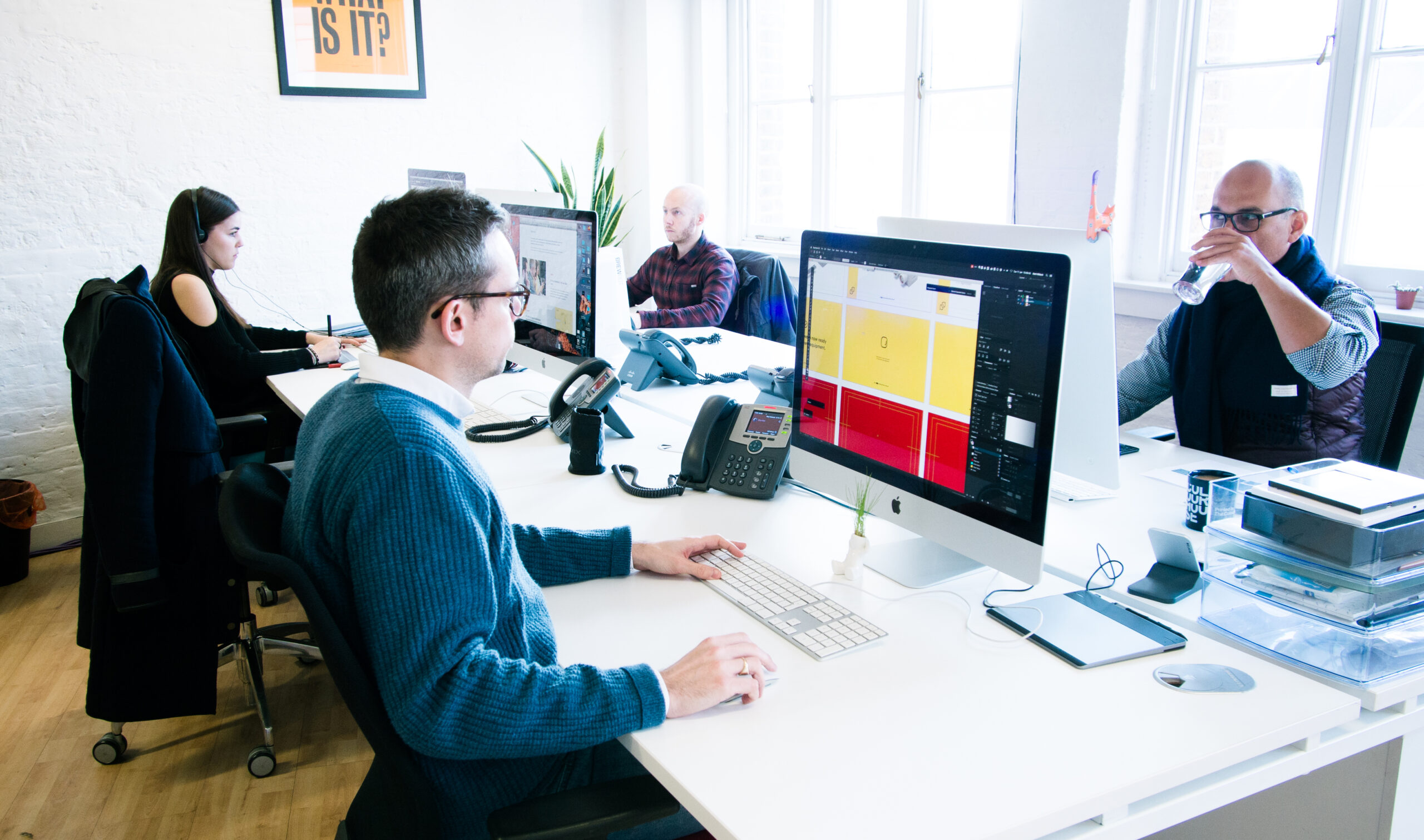 During your ten years at MiC, please tell us five things you have learnt?
Always be prepared:

The importance of preparation cannot be stated enough. Planning and preparation are not always the most fun daily activities, but a certain amount of time and effort is necessary to prevent stress and last-minute issues. You need to be active and plan to deliver.

Check and check again:

To be the best in whatever field you work in, the eye is in the detail. Check and check again. Of course, we can't make everything perfect, but we can sure try.

Take criticism onboard and improve from it:

Don't

be precious. Not everyone will like your work, even if you think it's the best thing since sliced bread. Take on board any criticisms and implement the changes requested, this is a trait for any budding designer or artworker.  

Find inspiration from multiple sources:

Inspiration opens our eyes to fresh possibilities by allowing us to see beyond our everyday experiences and constraints. You can't wait for the right idea to become design inspiration; ideas and inspiration emerge through an active process of gathering, documenting and reviewing. As well as using the go to design inspiration websites, study art, books, posters, videos, images with a creative perspective to fuel your design inspiration.

Be a positive influence:

Bring a positive energy to your environment, this will allow your team to work well with you as well as ensure your creativity is firing on all cylinders. Things might now always go to plan, but it's how you adapt and overcome these issues with a positive outlook and creative solutions.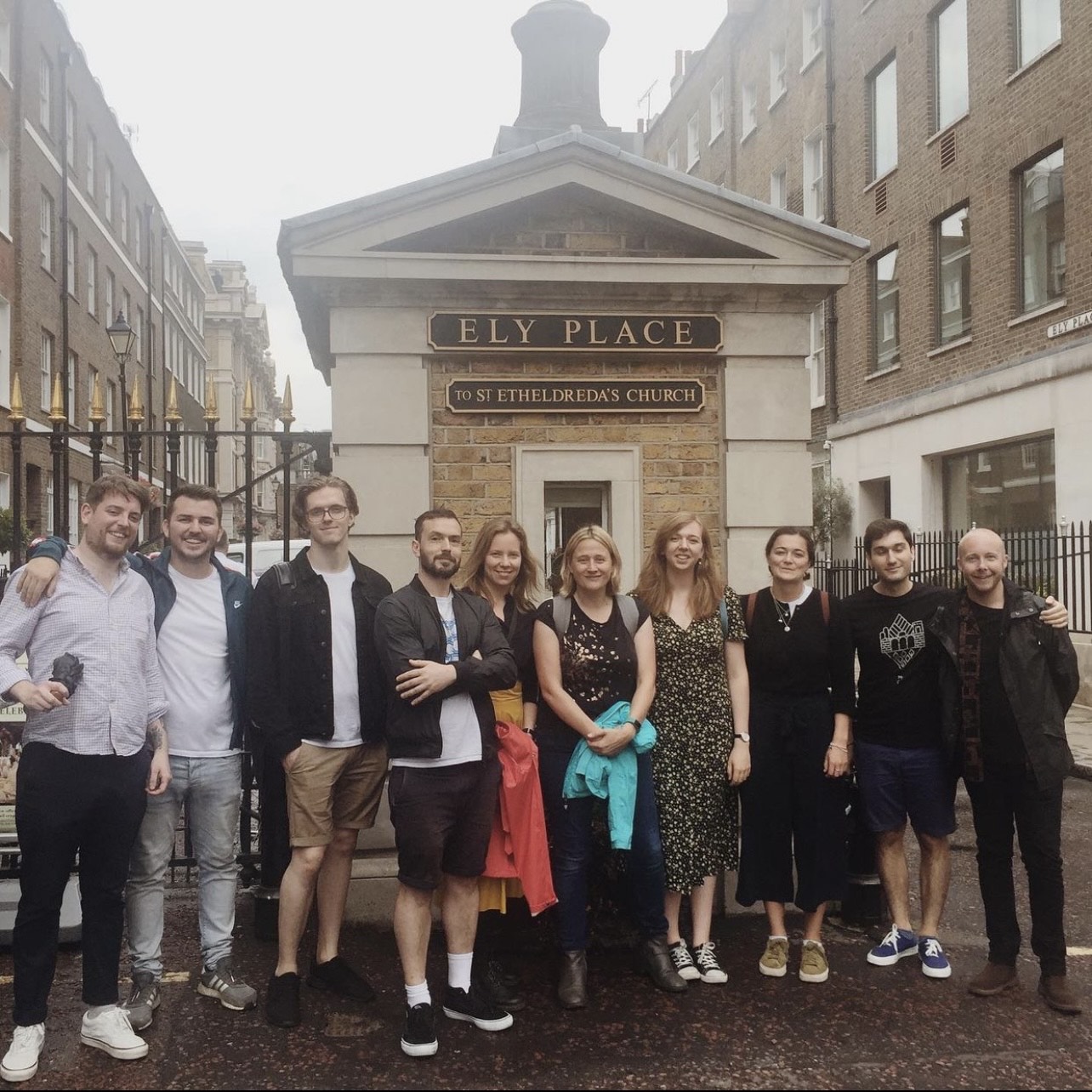 How has MiC evolved in your time at the company?
I've seen a massive shift towards online content due to the adoption of new digital behaviours as a direct result of the COVID-19 pandemic. Clients are now using paid media for online purchasing and content to promote products and grow their online presence, as a result, an increasing number of our projects include creating digital media and assets for these outputs.
Internally, the agency has changed shape in so many ways. We've downsized, we've expanded, then downsized and expanded again. No month, no year, no week is the same, we take on new challenges and clients which push our team to the best of their ability. The pandemic really threw a spanner in the works, as it did for the world, but we adapted quickly to ensure our team could be the best they could be working from home.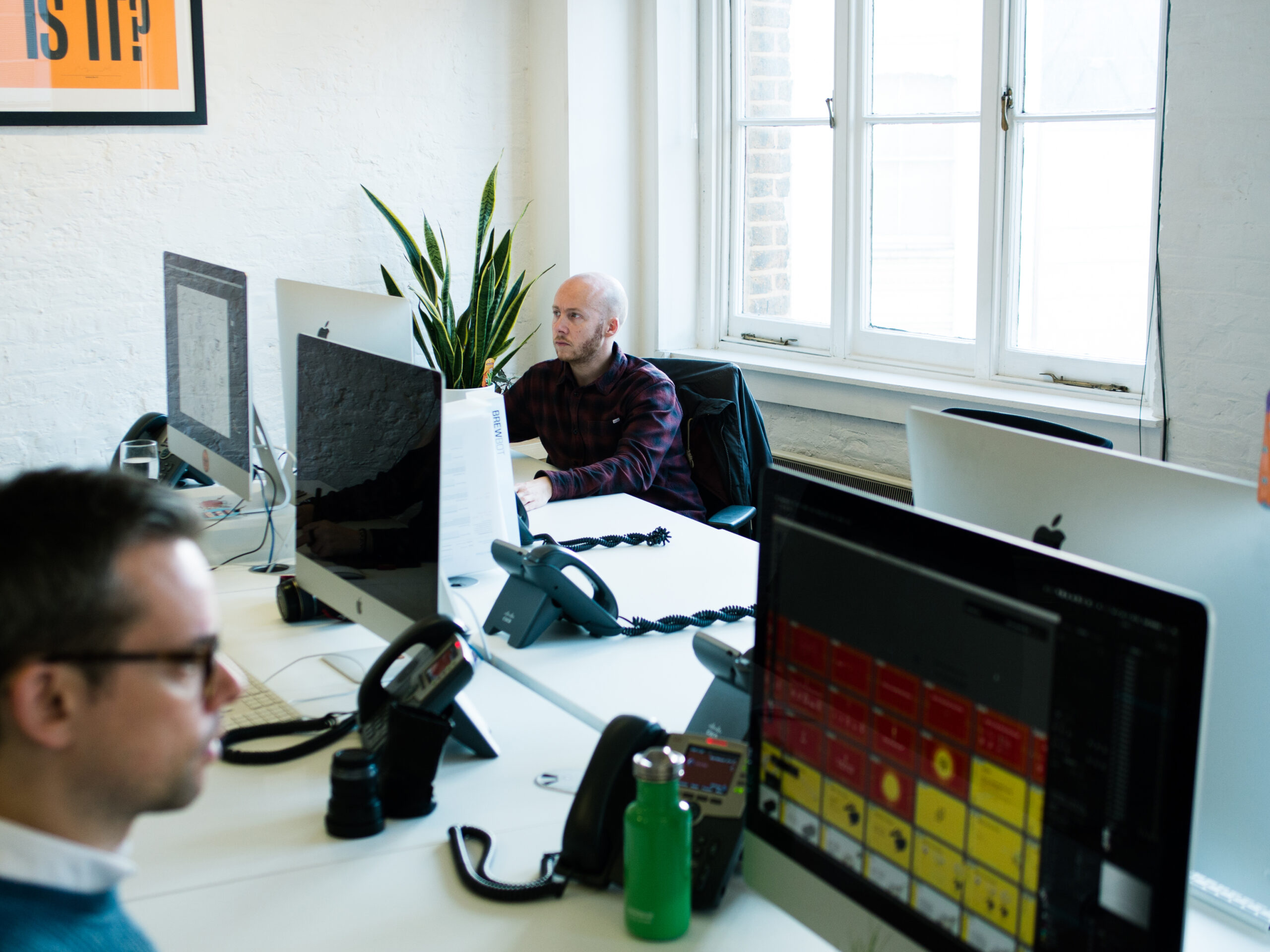 What's it been like working under Sarah Edwards?
It's always been great working with Sarah, she is always very considerate and her work ethic is an inspiration, it's one of the main reasons why I've stayed at the company so long. She is a true leader, that leads by example and is always trying to better herself as a boss as well as the agency and team as a whole. Every quarter Sarah asks for peer review on herself, she cares deeply about what the team needs from her and the agency. In addition, she is passionate about progressing every individual, we have learning time in working hours as well as opportunities to take part in courses to ensure we never stop developing.
Sarah also makes sure to build strong relationships with every member of the team, as a result, our team is a tight knit passionate unit which can say it's a group of friends. Her ethos is about being the best person you can be, 7 days a week, I think this is the underpinning aspect in how the agency continues to always push itself to accomplish the very best it can.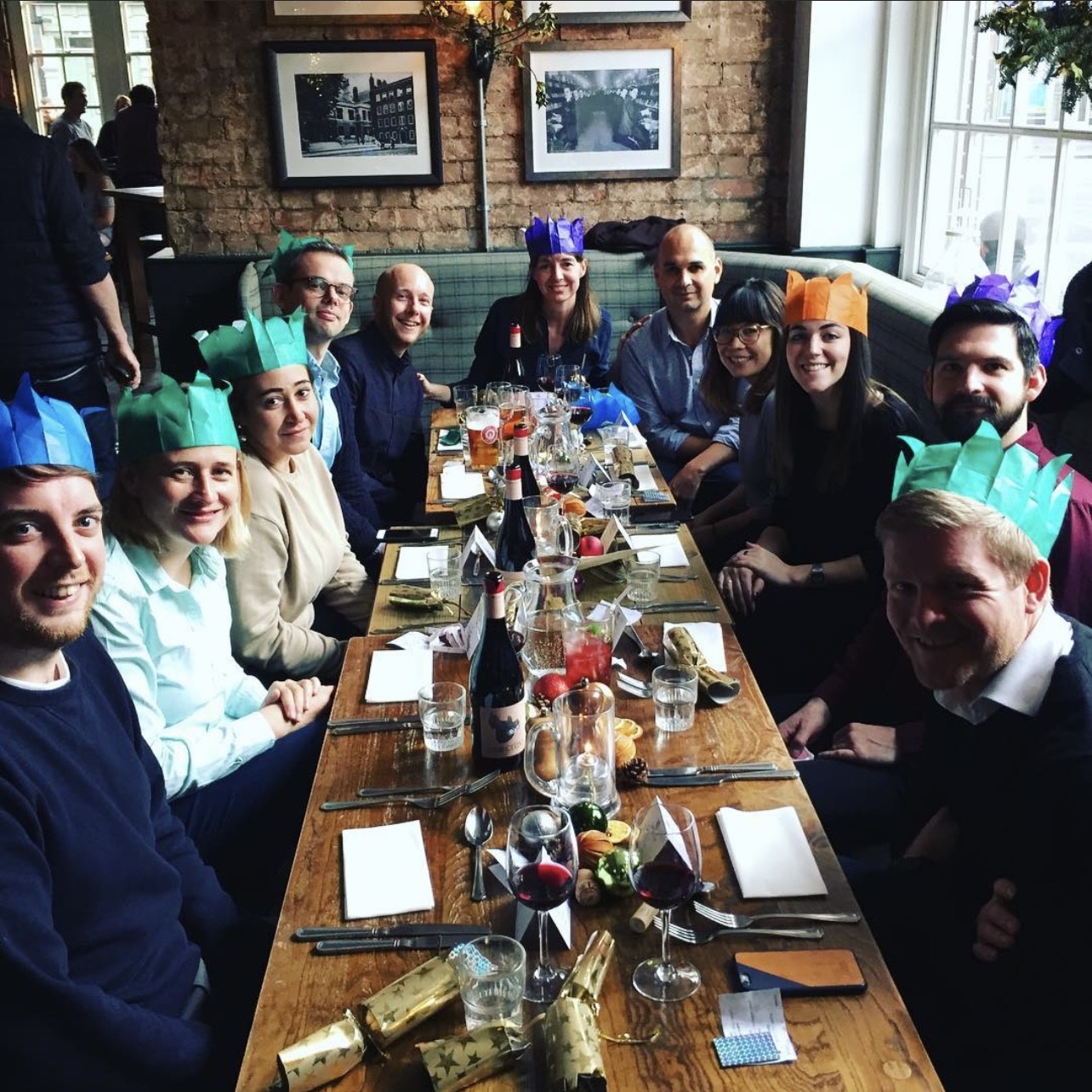 What would you say to someone who wants to work in a design agency such as MiC?
Go for it! Be prepared to work fast but deliver high-quality, keep abreast of design trends and the applications needed to make your work come alive. Agencies are a great place to learn quickly as we work across a wide variety of projects and we're alway forward thinking – trying to always push our projects and clients to the fullest. 
Before thinking about working for an agency like Make it Clear, it's essential to extensively research our brand, values and clients to ensure you could be a good fit. We find a lot of applicants may look good on paper, but don't align with our core values. 
What's on the horizon for Ben?
Hopefully, another 10 years at MiC, moving into a more senior position and imparting some of my wisdom on a few padawans.