Running a multinational development agency that spans 3 different time zones is no mean feat. To find out what it takes to operate offices in the UK, Spain and Brazil we spoke to Will Huggins, the CEO of Drupal development agency, Zoocha.
In under 500 words, please tell us about Zoocha, what you specialise in and why Drupal?
Zoocha is a digital agency that specialises in building digital services using open-source technologies. We work mainly in the Government, not-for-profit and charity sectors but also have several private sector and corporate clients too. Our headquarters are located in the UK (Hertford) and we also have offices in Spain (Valencia) and Brazil (Balneário Camboriú). Even with our various locations, everyone at Zoocha operates as a single, global team of over 80 permanent colleagues.
The culture at Zoocha centres around people, there is nothing more important to me than the happiness of the team. I want to ensure Zoocha is an environment where everyone has a voice and feels valued, trusted and respected. We are very focused on building a diverse and inclusive team, where everyone has the support and resources to become the best at what they do.
Technology expertise is at the heart of the services we provide and we are passionate about open-source software and open data. We have chosen to specialise in Drupal which is one of the leading enterprise content management systems (CMS) available and powers many of the biggest websites worldwide. We also specialise in combining Drupal with other open-source technologies to create a complete digital experience platform (DXP) for our clients.
We believe that an important part of using open-source software lies in contributing back to the communities that build and manage those systems. Zoocha takes an active role within the Drupal community, helping organise 'DrupalCon', the flagship Drupal conference hosted at various locations around the world. Our support doesn't stop there, we directly code for the platform and contribute financially as a premium supporting partner.
The approach to delivering our services is through the development of long term strategic partnerships with clients, we become a natural extension of their digital teams. We are a proud partner with clients such as:
United Nations

Oxfam

Financial Conduct Authority

Cambridge University Press & Assessment

Ofsted

Royal Marsden NHS Foundation Trust

Guy's and St Thomas NHS Foundation Trust

Greater London Authority

Westminster City Council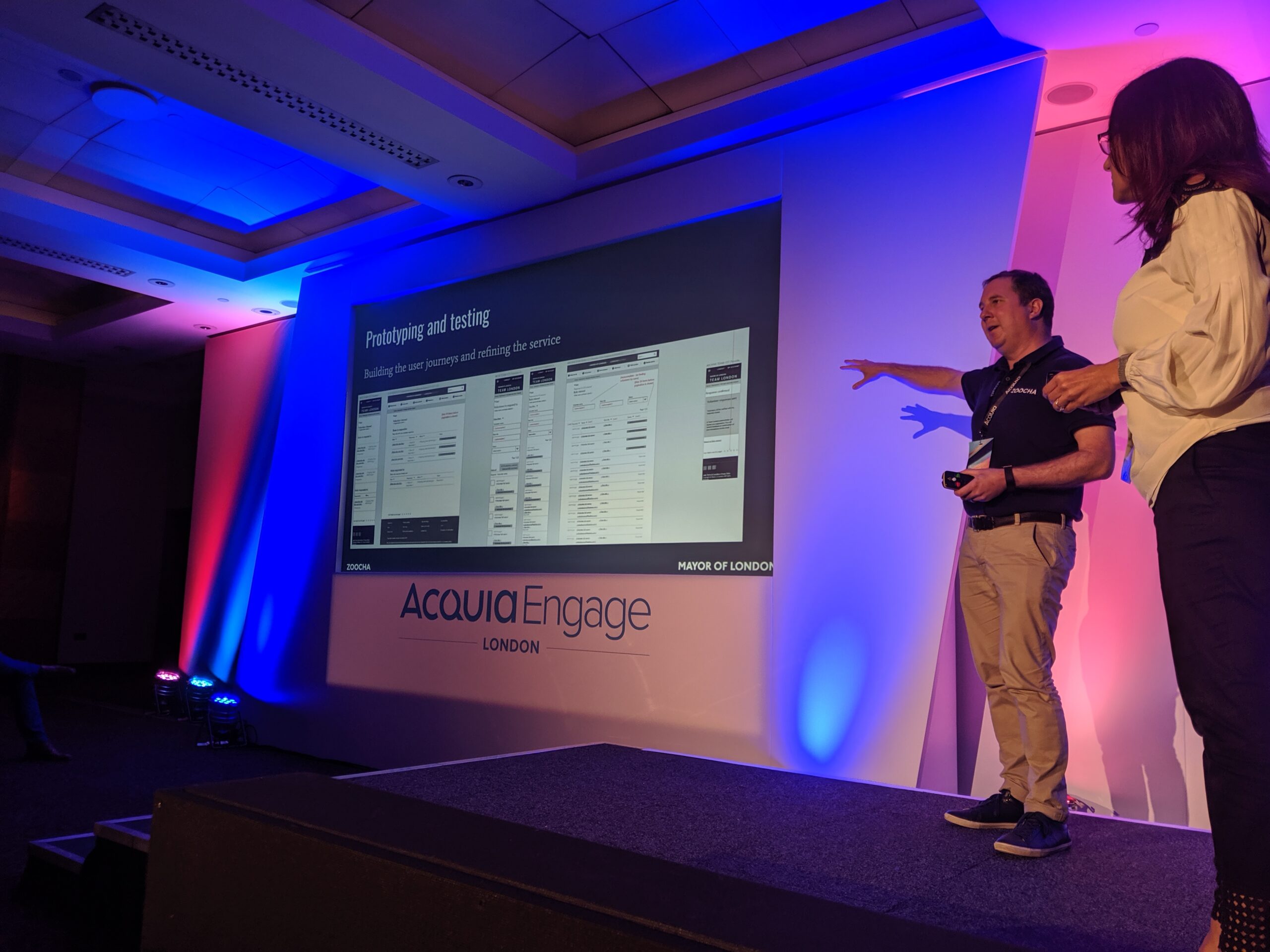 What does a typical day look like for you?
As CEO, my time is split between new business development, strategic initiatives and working with our client partners on specific projects. My background is in digital product management. I am often involved in projects during the discovery phase, this is where we focus on the user needs and requirements. As a result, I frequently attend daily scrum stand-ups, which are 15-minute video meetings with each of the project teams I am working with. In these meetings, we discuss yesterday's outputs, our objectives for today and to raise any blockers we might be facing. This is a key part of the agile methodology we use, it is a critical component in our collaboration with clients.
As most scrum stand ups tend to be in the morning, that keeps me busy until about lunchtime. Afternoons can be slightly less predictable and can include new business pitches, discovery workshops, or meetings with the team. Spending time with the Zoocha team is important to me. From a business perspective, it helps me understand how everyone is feeling. It provides me an opportunity to listen to their concerns or issues. From a personal perspective, I enjoy working and learning from them. For me, Zoocha is all about the team!
What's it like running a multinational agency?
The best thing about working in a multinational organisation is the diversity that it creates. By recruiting team members from different cultures, ethnicities and backgrounds, our team benefits from a broader perspective which makes us stronger and happier.
One direct and tangible aspect of being a multinational organisation is the ability for team members to visit and work from our different offices. We like to allow them to travel and experience different environments. This has obviously been much more difficult since the start of the pandemic but is something that we actively encourage. One of our developers from the UK has now permanently relocated to Spain. Having tried it for a year, he and his fiancé liked it so much, they decided to make it a permanent move!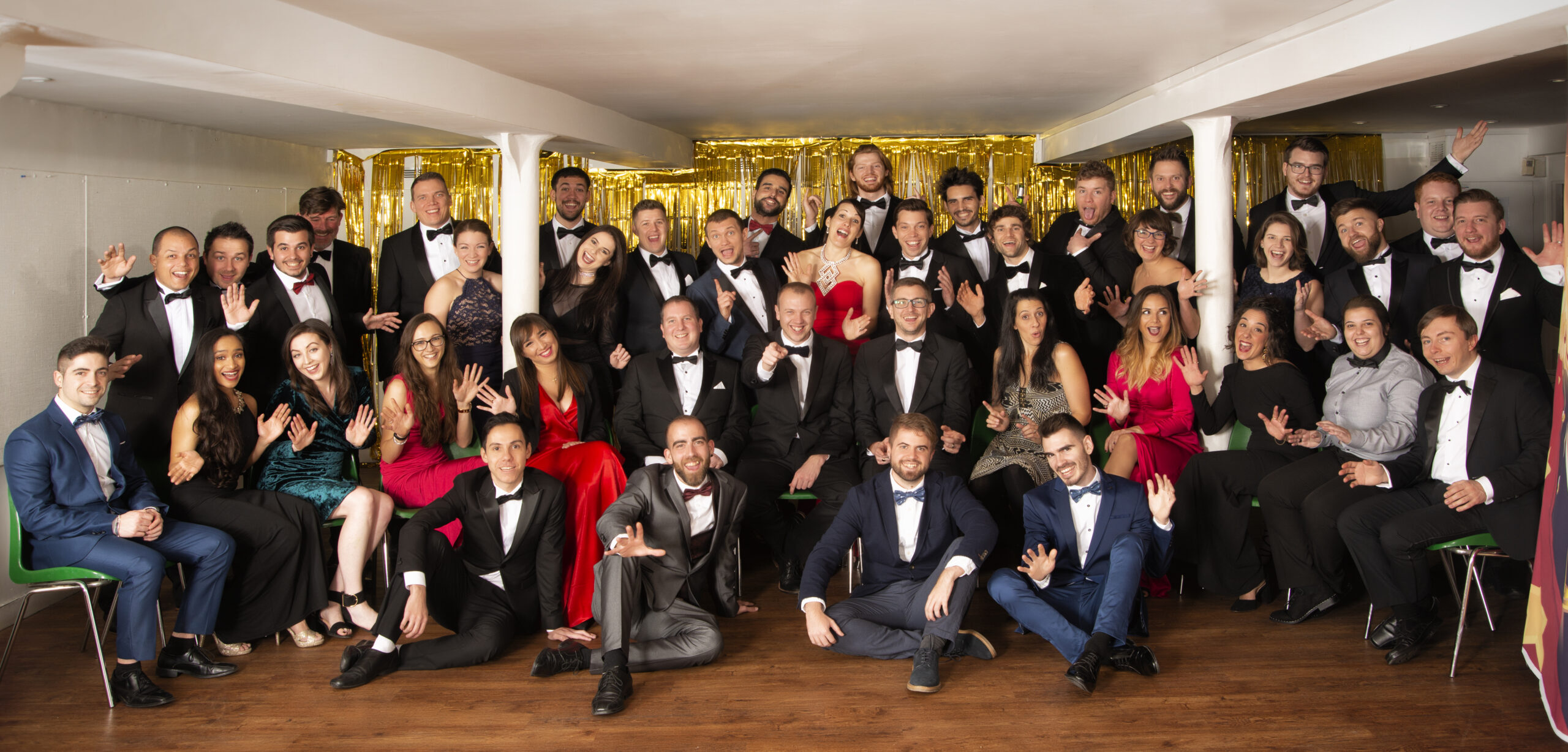 How do you effectively manage teams remotely and make them feel part of Zoocha's culture, with offices in 3 different time zones; GMT (UK), CET (Spain) and CAT (Brazil)?
Whilst managing a global team operating in different time zones can be challenging, it also creates opportunities. For example, it effectively extends our 'office hours' beyond the normal UK "9-5" which can be really useful. An example of this is with software testing. A developer can hand over some features to be tested at the end of the day, and when they log back in the next morning, their software has been tested and feedback provided.
One challenge is the geographical distance that makes bringing the team together physically much more difficult. For example, each office will have their own Christmas party this year, rather than a single party that everyone attended. However, this year we are planning a ZoochaCon event in the UK where we will bring everyone together for a company conference and team celebration!
What do you look for in a developer?
Our recruitment strategy centres on attracting graduates and training them to become developers. This has been immensely successful for us. Many of our senior team members joined us as graduates and have worked their way up to leadership roles. Whilst some of these graduates came to us with computer science degrees, it is equally common for science, maths and engineering graduates to be successful at Zoocha. What we are looking for is problem solving skills, which transcend any specific subject or discipline. We'll then teach programming skills, helping them specialise in a specific discipline to become experts at what they do.
Another important ingredient is team fit – which is often the most challenging to identify through the recruitment process. We want to create an environment where the team enjoys working together and form natural bonds that extend beyond their jobs. This is not an easy aspiration to achieve, so focusing on team fit is always one of our most important criteria in recruitment.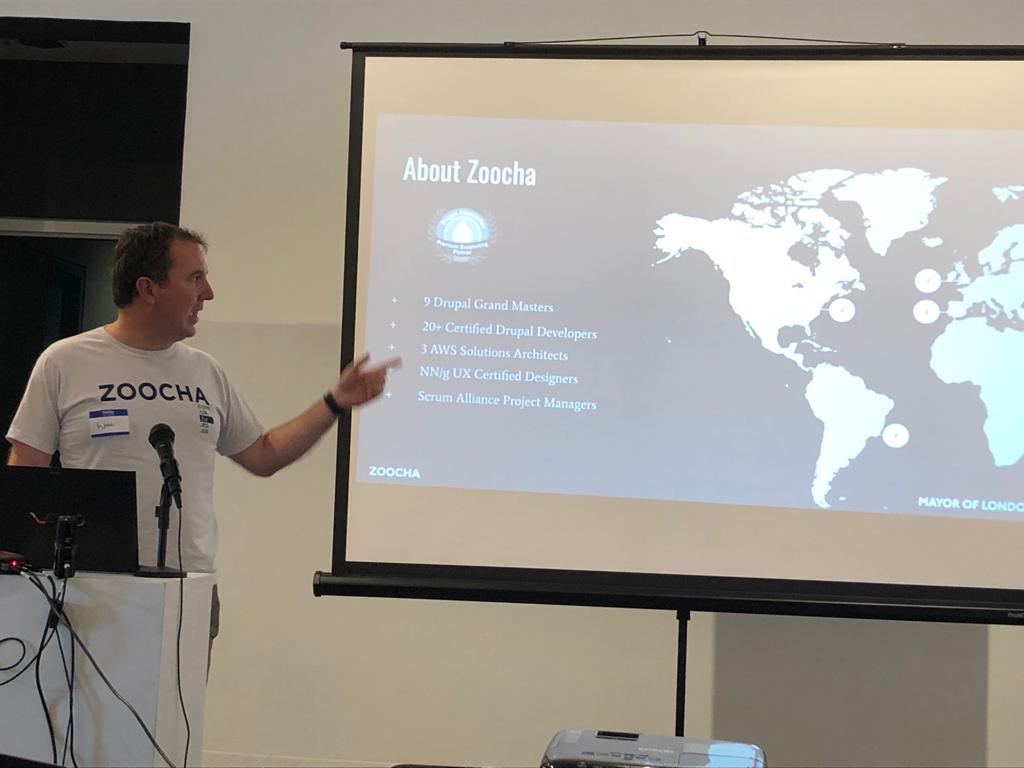 What's on the horizon for Zoocha?
In terms of business goals, my ultimate vision has always been consistent – build and nurture a happy team. As such, many of our objectives and initiatives focus on this rather than growth or profit targets. However, as we bring onboard new client partnerships, we find the demand for our service continues to grow. To meet this upturn in demand, we envisage more recruitment to increase our capacity.
We're also keen to grow partnerships with organisations that provide complementary services (like Make it Clear) where we can offer a more complete solution to clients, without being distracted from the core expertise that we specialise in. Collaborating with MiC on Cambridge University Press & Assessment has been successful and enjoyable, it is a model for collaboration that we want to build on in the future.