In under 500 words, please tell us about Identity and what the organisation does? 
Identity is a full-service live events agency. We can deliver any event from full-on opening ceremonies, to high profile international summits as well as brand activations, product launches and everything in between. In essence, we are creatives, techies, strategists and project managers rolled into one!
Identity has its headquarters, and production space, in East Sussex. We also have offices in London, Abu Dhabi and Shanghai along with a team of 200+ talented events professionals plus an extensive freelance network.
I joined Identity in 2009. Since then, the agency has grown and changed dramatically. The size, scope and profile of our clients and, as a result, the events we develop and deliver have evolved. For example, we work with global brands such as Unilever, Rolls Royce, Panasonic, Siemens, Harrods plus we deliver seriously high-profile events. These have included the 2019 NATO Leaders Meeting, the G7 Leaders Summit in Cornwall, and coming soon, COP26 in Glasgow (United Nations Climate Change Summit (COP26). So, despite the disruption to the events industry caused by the pandemic, Identity continues to grow in both size and international reputation.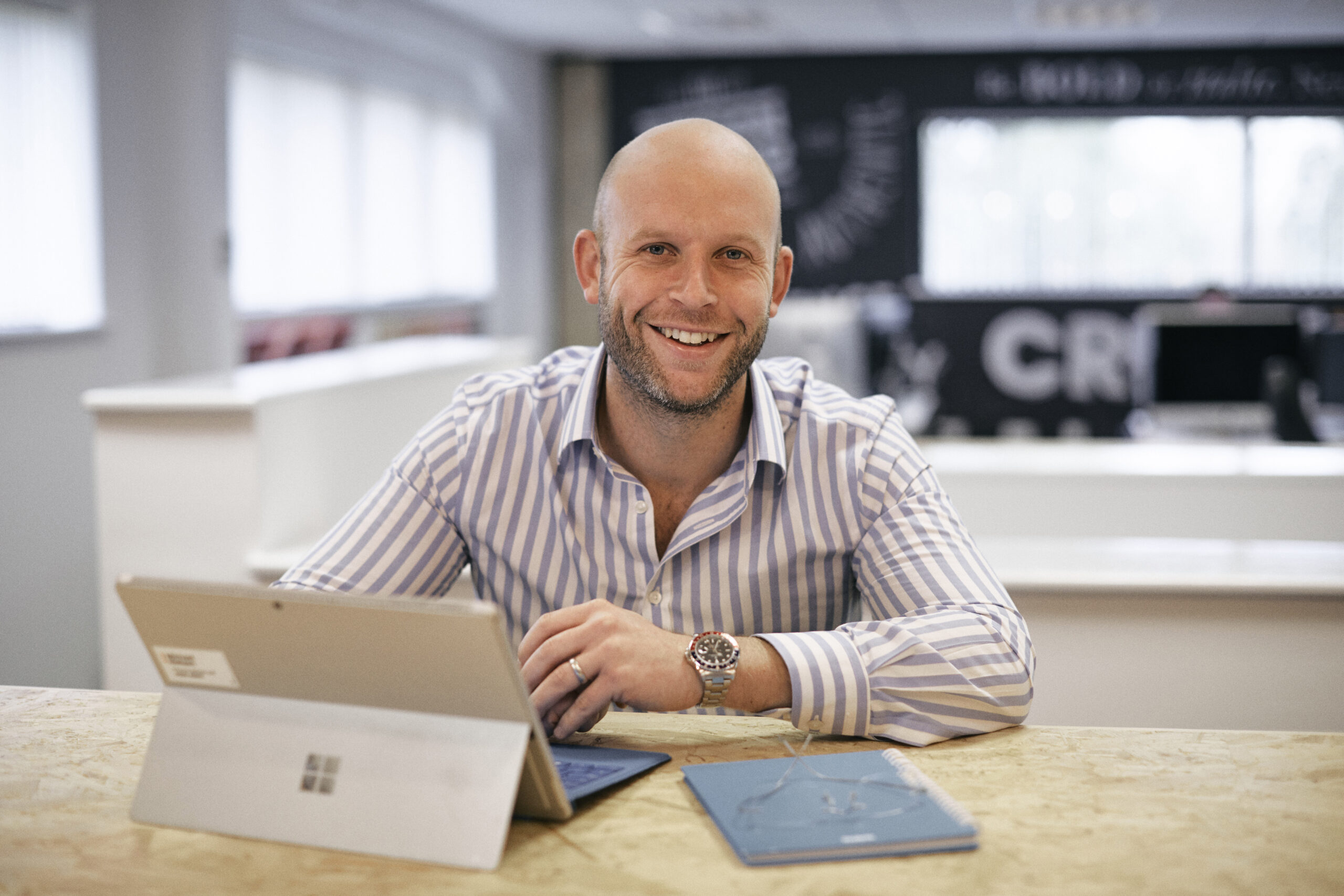 For those that may not know, what is a "human experience"?
Every event has the potential to deliver a wholly unique 'human experience'. As we all know, this experience can leave an impact long after the event.  So for our events, (in-person, virtual and/ or hybrid) the focus, and indeed success metrics is on the human experience of the end-user. Considering this approach, the desired human experience is a starting point for the events we devise. 
We have created a formula for delivering human experiences, EX + UX + CX = HX. This is broken into three parts:
EX (Event Experience): Identity's proven pedigree of 20+ years delivering full-service design and creating of award-winning conferences, events and activations.
+
UX (User Experience): Employment of both physical and digital interfaces and data-driven planning to create the requisite technology and content. 
+
CX (Customer Experience): Meticulous planning, utilising space, design and messaging optimisation to create the end user's journey.
=
HX (Human Experience): Events that form human connections with brands and organisations that create legacies across multiple channels.
Delivering truly memorable human experiences via any medium globally is what we do. Leaning into what we know about creating peak moments of joy, and backing it up with making mechanisms for reward throughout the event. Then we bring together multiple disciplines to create an event to reach this utopian 'human experience' goal – along with delivering ROI for our client. 
How does a typical day look like for you at Identity?
This is what I love about Identity. There is no such thing as a typical day. I will often start my day at the gym, followed by a swim, or occasionally navigating my way with the kids on the school run. I will tick off most of my early morning emails on the move and then check in with my PA. As the business has developed, so has my role, and much of my time is spent in client introductory meetings or strategic meetings with my Executive Management Team. I still very much enjoy being part of the creative process and I can often be found in between meetings in the design studio. 
Afternoons are often reserved for preparing presentations, speaking at industry events or working towards many of our social value projects. Home for bath time (the kids, not mine), at every possible occasion. After the kids are down and over a glass of red wine, I will catch up with the emails from the day.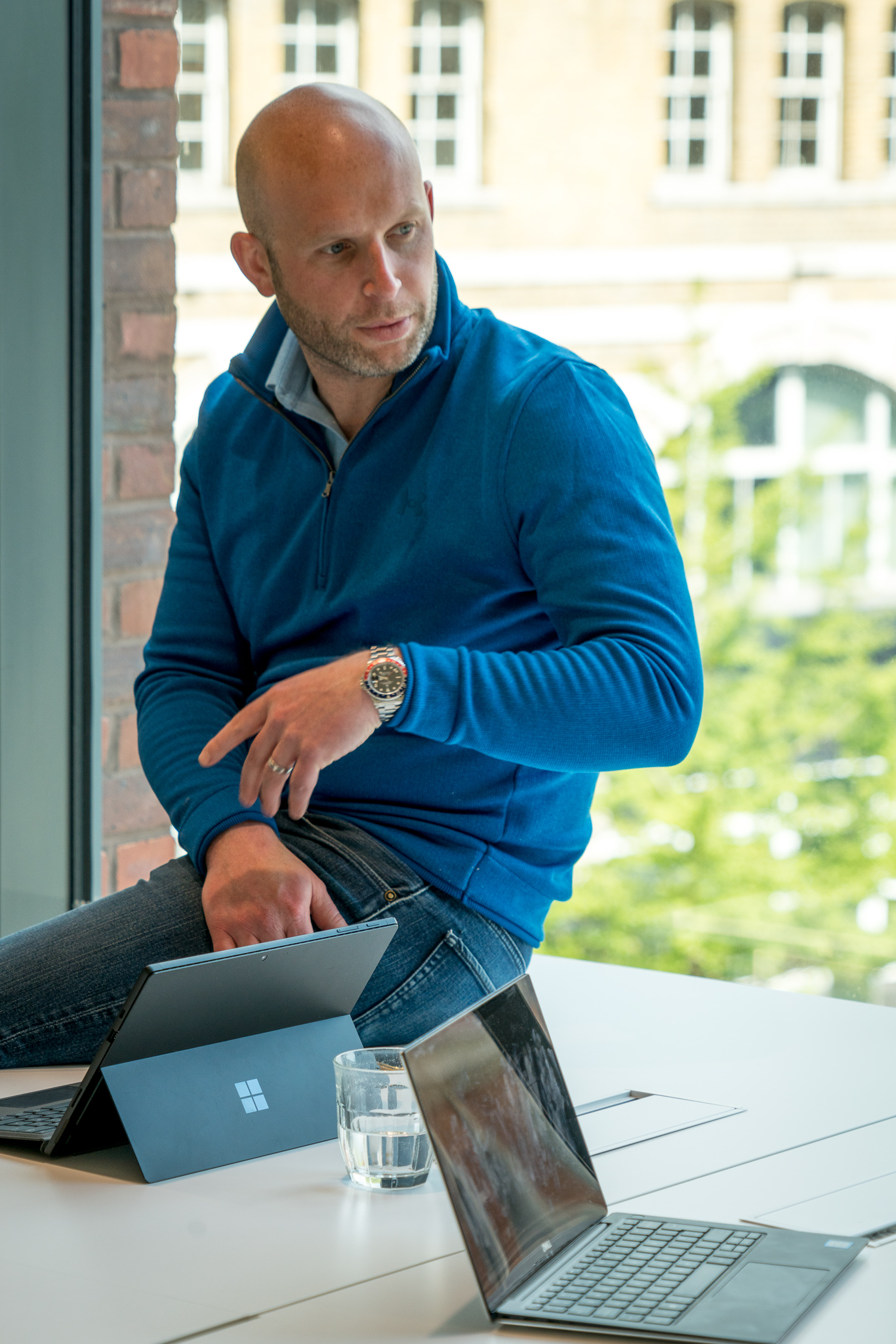 Can you tell us how you approach a typical project?
Much like my typical day, Identity doesn't have a 'typical project.' We are just as likely to be working on a global summit for world leaders as we are on a product launch for an automotive giant or indeed an internal sales conference. However, we treat every project we are involved in with the same approach – understanding the client's needs inside out, keeping a focus on the desired human experience and making it exciting and fun along the way.
Collaboration is the key – keep communications open with all stakeholders and keep the brief to the forefront of your mind as the event planning evolves. Having contingency plans for a range of variables – take nothing for granted and enjoy the process.
Critical to the success of every event is the team tasked with delivering it. At Identity, as well as our senior leadership team of 13 (that boast over 200 years of industry experience between them), we have experts in every area of event planning and execution. Our team has worked on events of every size in virtually every location imaginable. Because of the sheer scale and depth of our talent and experience, I am confident that Identity can deliver any event of any type – flawlessly.
What has been the biggest challenge you have faced?
March 2020! The total lockdown closed down the events industry instantly. Serendipitously we had already faced a similar challenge a number of months previously when Storm Denis hit the UK 'throwing a spanner in the works' of a client's event. We had to switch a massive event for one of our clients to a wholly virtual delivery and later went on to deliver a series of events thereafter. We didn't know at the time, but this gave our team invaluable experience of having to pivot at speed, work with stakeholders across several locations and deliver equivalent ROI and engagement for our client, via a virtual offering. Of course, the pandemic has thrown up myriad challenges along the way but there hasn't been a day that has gone by that I haven't been thankful for that early head start.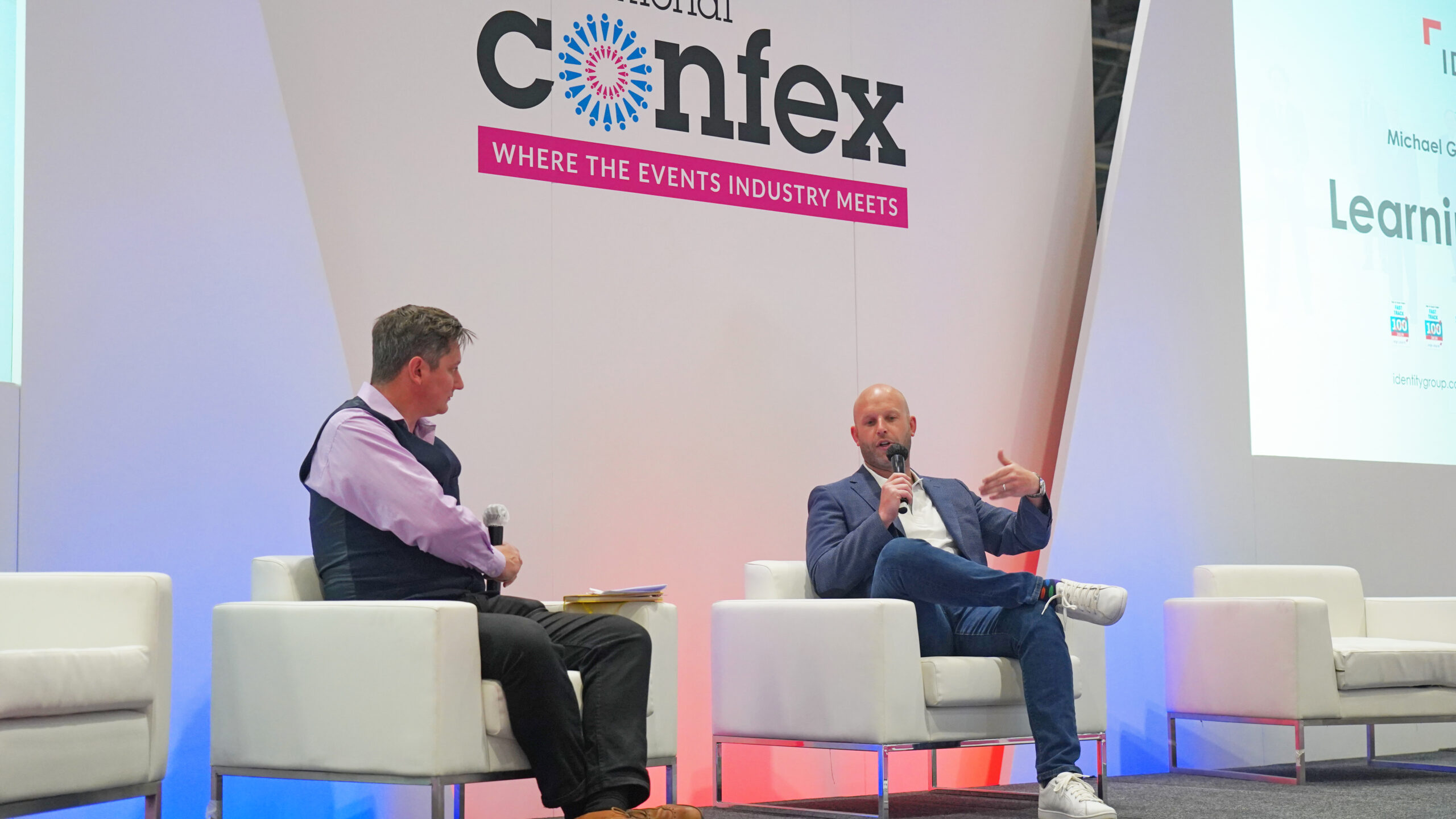 What 5 tips would you give a company looking to maximise event engagement for their organisation?
DATA, DATA, DATA

– It's critical that you understand your audience and build your event around this knowledge. Who are they, what are they interested in and who do they trust for advice? Know the profiles of each segment of your audience – customisation is key. By understanding your audience, we can make every element of the event truly bespoke and highly targeted

Embrace hybrid offerings

–

We really can offer the best of both worlds. If your event is live – offer the option to attend virtually to those who can't be there. If it is virtual, offer in-person opportunities too. 

Content matters

– we work closely with clients to build pre-event interest across their social and media channels. Every communication must connect and create expectation and anticipation. Offer incentives for early registration/EOI and give sneak peeks of how the event is coming together. If it is an annual or recurrent event, now is a great time to get in touch with previous attendees. Delivering on the expectations you have created is vital.

Embrace mobile

– We've all been guilty of allowing our smartphones to distract us when at an event. Use the bit of tech that all attendees will have to your advantage. Encourage the use of polls, hashtags, check-ins, as well as augmented reality and digital wayfinding. 

Deliver valuable networking

– Help your visitors make their own human experience and connections. Networking opportunities attended by trusted voices and experts are invaluable. Deliver the right networking, with opportunities that can't be replicated elsewhere.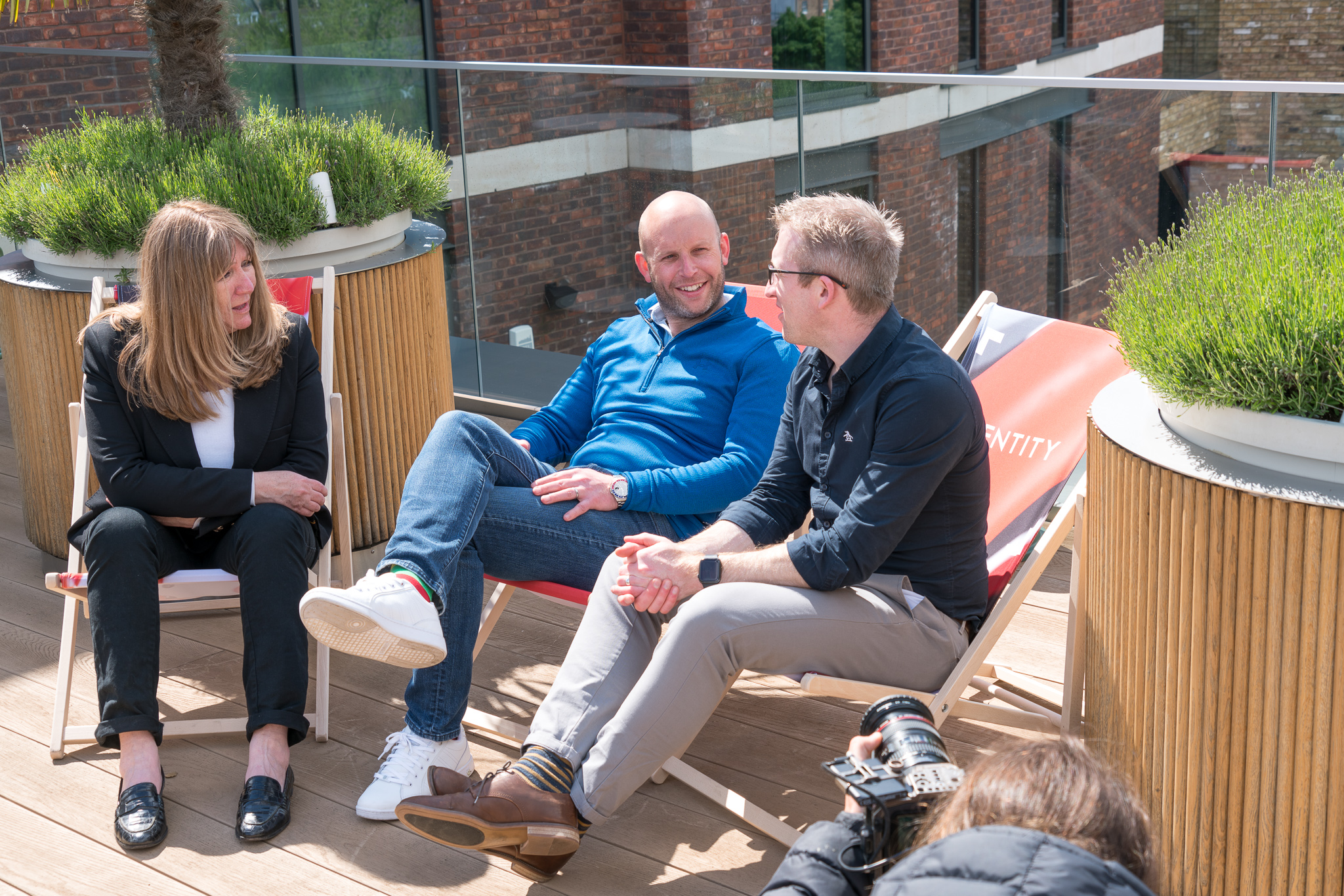 What advice would you give to someone who is looking to work within the live events sector?
In short – go for it. There are so many varied careers available across countless departments, with the possibility of world travel and working with some of the most forward-thinking and creative minds in the world. If you are just starting your career in events, have a think about the type you want to work on, at least initially. When you are entering a sector that encompasses events as diverse as music festivals, global climate summits, industry expos and product launches for everything from drinks to cars to sports and tech, it's worth having a think about what interests you most. Be a team player. Be a lifelong learner. Gather skills, contacts, and mentors along the way. Be the 'can do' person that everyone wants to work with.
How do you see the full-service, creative production industry changing in the next 5 years?
Sustainability must be the overarching objective of all event planners. For too long, our industry has been infamous for its wastefulness. Identity insists on delivering sustainable events and our supply chain is chosen on our strict sustainable criteria. As part of our social values manifesto, Identity is helping to up-skill a new generation of event and media professionals with mentoring and paid work experience placements. Some of the team are volunteer mentors to support people adversely affected by Covid-19 back into the workplace. We also work alongside Speakers for Schools, a careers program specifically targeted at high-need schools with poor access to work experience. As we already see happening with our sustainability policies and positive legacies, I predict that other agencies will follow our lead by embedding social values into their offering. For the creative and events industry, I feel strongly that we need to use our reach and influence of worldwide audiences, as well as our suppliers and clients to reach a net-zero goal.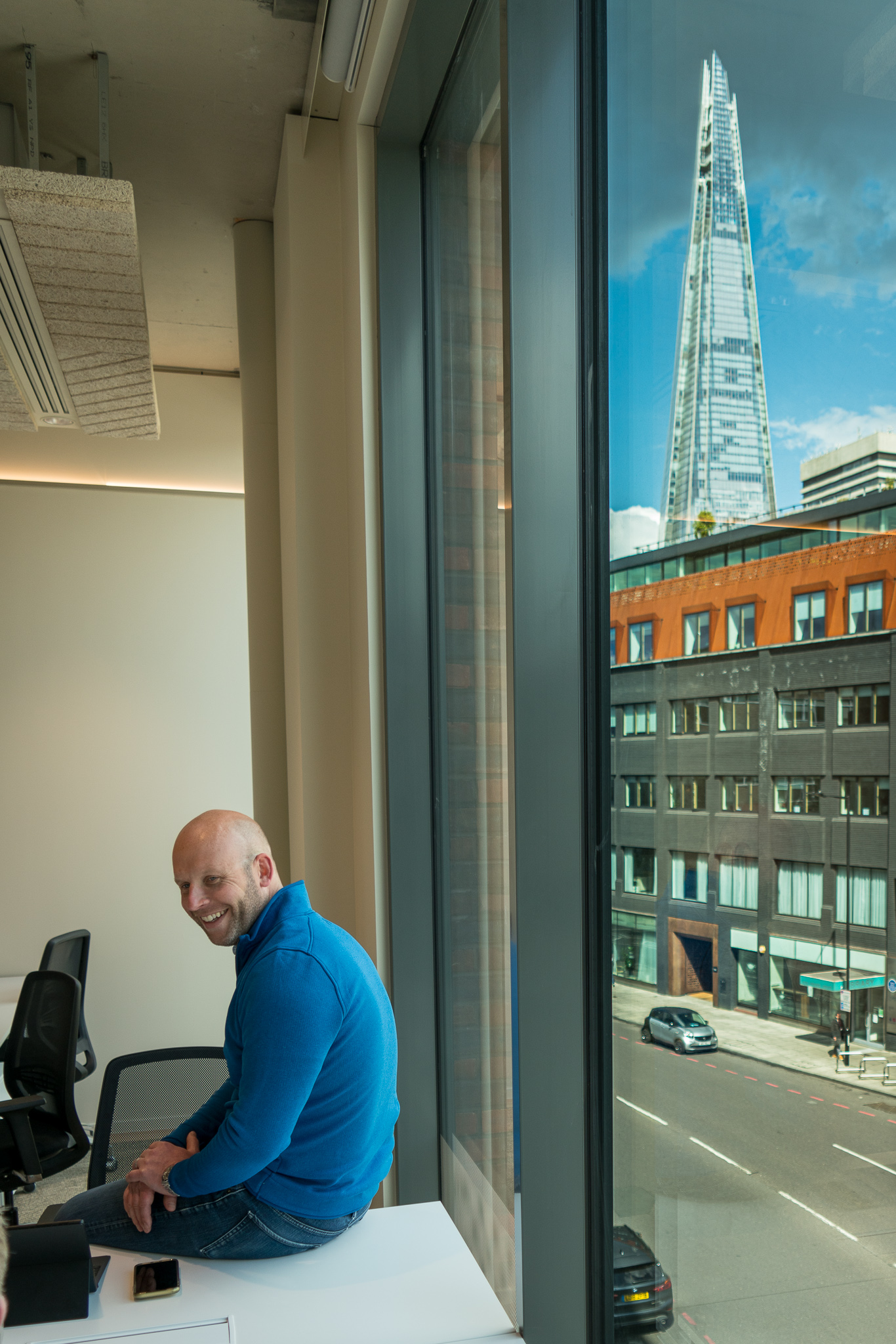 What's on the horizon for Identity?
Currently, almost every department in the business is fully engaged with our meticulous preparations for delivering COP26 – likely to be the largest event in the UK in 2021. Looking to the future, our growth prospects are looking healthy. We have a very clear, strategic approach to sales, customer service, event delivery and agency expansion. I am incredibly proud of our journey so far and even more excited about Identity's next chapter.