The next instalment of "5 minutes with" features Nick Ellison, the Founder of Purr, a digital transformation consultancy.
We sat down with Nick for a highly technical chat on digital, development as well as the use and future of technology.
Give us a rundown of your and Purr's bio in under 500 words
Hi, I'm Nick – Managing Director of Purr, a digital technology consultancy for websites and digital products. I started the business back in 2013 and we've grown from a one-man band to a team of twenty. Since the pandemic, we have worked remotely from around the UK but we still call London our home and get together there often. I'd previously built and sold a tech startup in the travel/events world and worked in a big consultancy firm. I felt that an agency that operated with the tenacity of a startup and the quality of the professional services world was a gap in the market.
Our belief is that whilst "digital" is still primarily associated with marketing, and there's plenty of work that we do in that space, the businesses that perform best are the ones that realise its benefits don't end with a well-built website. Opportunities, where we get to work alongside business management and multi-disciplinary teams, are the ones where we can have the greatest impact. Unlocking the benefits of tech, data, third-party integrations, and automation across a business. That's why we always try to take on projects that will challenge us as developers and keep us thinking ahead of the market. Our recent projects have ranged from enterprise WordPress builds combined with connected membership platforms and live video chat for an events business, to large-scale document processing involving machine learning-driven data analysis for a legal firm. We've helped startups scale from MVP to revenue and significant funding rounds, but also helped global brands think more like startups.
As a team of exclusively web and software developers, almost all of our projects are done in partnership with other agencies – creative, brand, SEO, UX, etc. We're always speaking with other specialist agencies to be able to make recommendations and introductions effectively (and also hopefully get some in return). 
Aside from Purr, I'm an investor and director of two other early-stage startups, Social Pops (a personalised video generation service) and iGiving (an online donation platform). I live in the Malvern Hills with my wife and two (nearly three!) children where we're restoring a Georgian house and offering holiday lets and weddings. We occasionally get time to muck about in vintage (pre-1930s) cars on hill climbs and trials and find new bottles of Bordeaux to drink.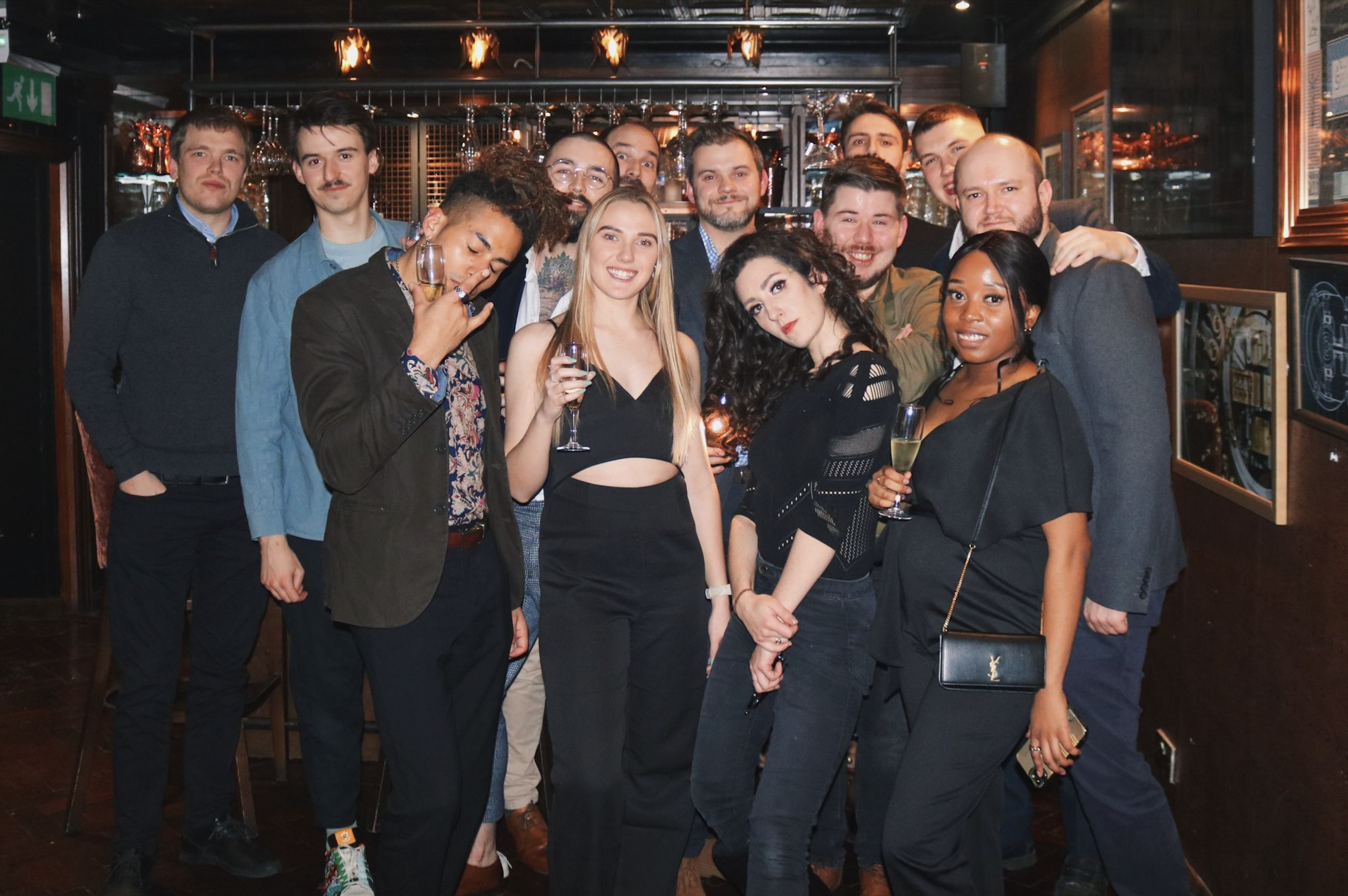 How do you approach a typical project?
When we're asked to quote on a project, it can be very difficult to give fixed costs upfront. We'll generally give some form of price range and potentially several options for how we can approach the project. We'll agree to general terms and a budget for a fixed price discovery phase to plan a project in detail before beginning in earnest. 
A discovery process varies considerably from project to project, depending on the brief and situation. We'll generally run a requirements gathering session with the client and any third parties who are (or should be) involved in the project: IT, external agencies (brand, SEO, PPC, CRO, media etc.). If there's any element of code takeover or review within the project (and sometimes it's the whole project) we'll want to speak to the existing team if possible, review documentation and analyse the quality and structure of the code that has been written so far. We'll gather additional information, review available data from analytics tools or information that needs to be migrated, assess API integrations that need to be built and run any proof of concept work that needs to be developed. Depending on the project setup, we'll always try to reach some form of functional specification: whether that's a formal written document, a wireframe (or higher fidelity) clickthrough prototype with annotations, a Trello board/Notion project with feature level descriptions or some combination of all three. Everything then gets reviewed against the original brief and any indicative costs given to agree on a finalised scope and cost options, before turning that into a Smartsheet Gantt chart and final Schedule of Work and Data Processing Agreement.
Projects can be ongoing relationships, often providing some form of support under a Service Level Agreement, or standalone pieces of work. Either way, we'll agree on a communication method and frequency, set the expectations for when to expect work from us and when we'll need feedback to stay on track. We like to share work as early as possible, warts and all, to get clients familiar with the development process and familiar with how to operate the build when it comes time to get involved in testing the work.
Wherever possible, automated tests should be scoped as part of initial planning and developed alongside custom code to simplify later testing efforts. This means that changes to code during the initial development process (or at a later date) can be checked for their impact on crucial features without manual effort. We conduct both unit and system testing, followed by making the work available for User Acceptance Testing with the client.
A digital project is never finished. Like owning a house, owning a site or app means that you're responsible for its maintenance and continual upgrades to ensure its performance, SEO reputation, compatibility with the latest browsers and devices, security tightening and so-on. Keeping a development team involved can avoid a lot of the headaches and cost associated with security breaches, drops in search performance or loss in connectivity. We provide ongoing support for most of our projects, with regular team check-ins and project check-ups to keep things running smoothly, often with an ongoing budget for changes.
We are in a digital and technology-focused moment, what has been Purr's biggest challenge in the past 6 months?
The biggest challenge right now is definitely the availability of developer talent. There's a shortage of developers, caused by a perfect storm of Brexit-related death of European applicants and an unprecedented hiring spree by venture capital-backed tech startups that are snapping up developers. 
When the term "unicorn", meaning a startup worth more than $1bn was coined in 2015, there were around 80; Crunchbase now estimate there are over 1,000. They also reported that $643 billion was pumped into startup funding in 2021, an increase of more than 92% on the previous year, and each funding round is normally tied to an increase in developer hires to build new features to justify the investment. The decline in the NASDAQ's fortunes recently may hint at a tech bubble, but it's hard to say right now just how short-lived this race for talent may be. However, tech-bubble or not, I find it hard to believe that those with development skills will need to look far for jobs in the future. 
When the pandemic forced most development teams to go remote, more businesses looked further afield for developer hires. The startups followed. Salaries have normalised (and risen) across the country, which is no doubt a bigger challenge for regional agencies that charge lower rates than it is for those that were already in London. We've heard anecdotal evidence that more agencies are downsizing their permanent teams and outsourcing more of their work. Our model is reliant on having a full time employed team so we need to evolve with the market to thrive.
For companies struggling to implement technology that accesses the digital-first marketplace, what 5 tips would you give them to adapt and overcome such a challenge?
Evaluate what you already have – the systems and software in your business may do more than you give them credit for. Explore what they

could

do to get excited about your options. Consider what the data in those platforms could be unlocked to do for you and your customers.
Is there no-code or low-code options you or your employees could use to test your ideas? Zapier and IFTTT are just the basics; there are loads of user-friendly platforms out there that will help you build prototypes. Systems like Figma and Sketch are incredible design tools, far more user friendly than the likes of Photoshop and InDesign, that allow you to build click-through prototypes with relative ease.
Having put those prototypes together, what could you test with your customers and partners? How would you gather their feedback and refine your ideas? What features and ideas would they like to see that you haven't already considered.
Can you estimate what value these improvements could have for your business? Through improvement in efficiency and cost-cutting, there could be a difference in the bottom line. Or by investing in custom technology this could be an asset to capitalise on the balance sheet. When you're able to involve your own staff in the development of something risky and with an uncertain outcome, you may be able to claim for Research & Development Tax Relief which can make the investment more appealing.
Consider what the long term strategy of your business is going to be. Committing to tech innovation and digital transformation is something that needs commitment from everyone involved. Your team and processes may look very different on the other side. Are you thinking big enough about the investment and changes you need to make?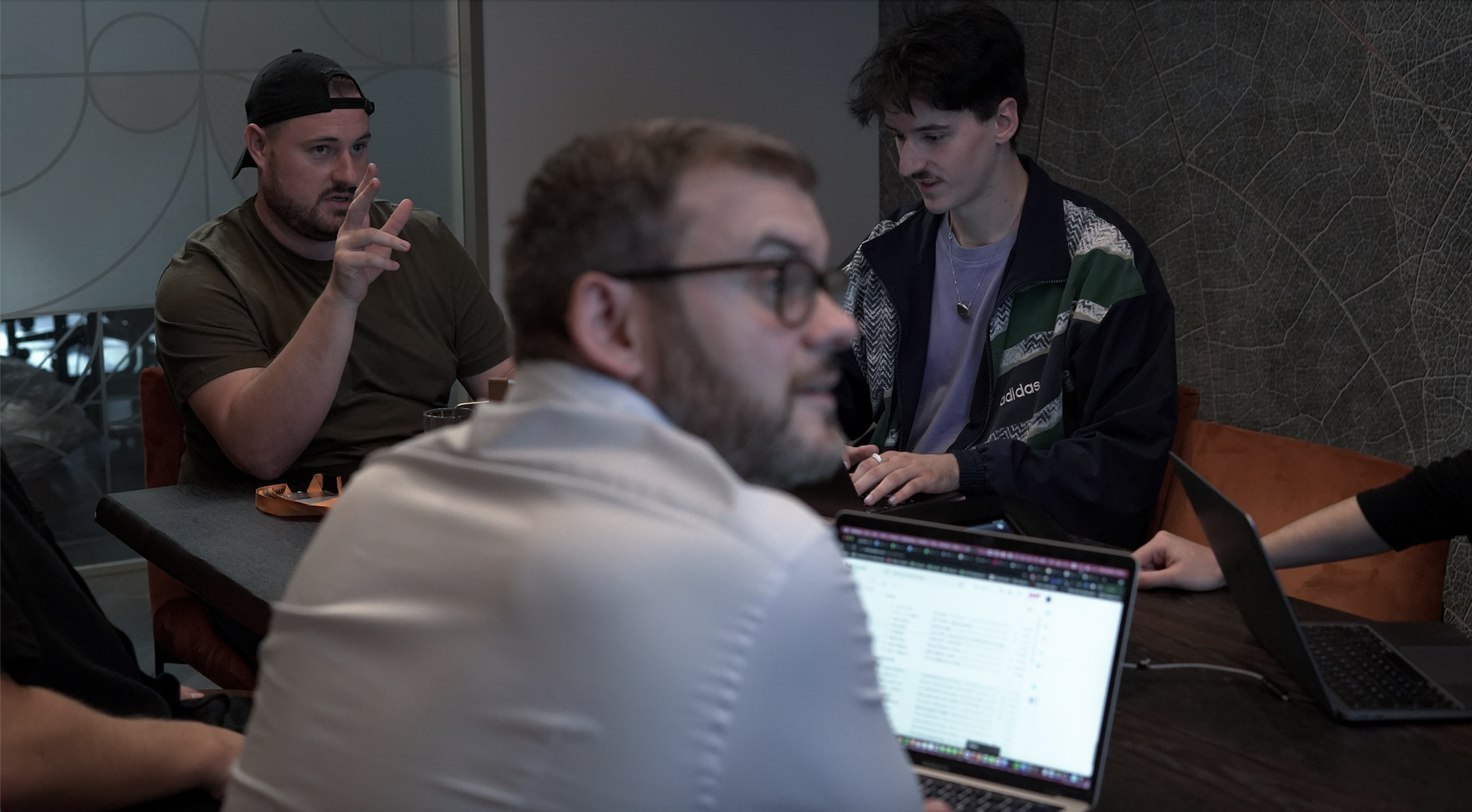 What advice would you give to someone who is looking to work within web development?
I would wholeheartedly encourage anyone considering a change of career to reach out to some potential employers and see what they would want to see from you. Whilst the barriers to entry are lower than they've ever been, and boot camps and free resources are abundant, there's always an extra level that makes career-changing candidates stand out without commercial experience. Whether it's having assisted as a teaching assistant after your Bootcamp (we've hired several), having gone the extra mile in self-development after your course or by publishing your writing on the process of becoming a developer – these are all skills and demonstrations of your abilities that employers would be keen to see.
How do you see the creation and use of technology changing in the next 5 years?
I wish I had a crystal ball on this one. I have some great conversations with startup and agency founders on my podcast about this which explore concepts like the Metaverse, NFTs or Web 3.0 and whether they're the future. My suspicion is that these platforms will certainly see growth and possibly even reach mainstream use, but I suspect that the true growth is likely to stay in traditional 2D browser-based experiences for the time being. Familiarity with digital technology has never been more prevalent following the pandemic and the audience interested in building digital experiences is bigger than ever. 
I believe that remote and hybrid working models are here to stay and that many tech innovations will focus on improving these experiences. The trend towards automation and AI for reducing human involvement in processes are likely to shift a number of business models significantly and technology will evolve to support these and the new job roles we're yet to even anticipate.
What's on the horizon for Purr Digital?
We're about to launch a new sister brand (keep your eyes peeled) to aid our marketing in a specific market and we're going to be working towards B Corp status this year. Mainly we just want to build on our recent experience, improve our processes and consolidate the stage of growth we've reached in the past year.