For Pride 2021, we've hosted a set of interviews with several influential and inspiring individuals to share some of their knowledge and experience from within the movement. First up we have the co-founder of Free2B, Nicki Ryan. 
For the people out there who maybe don't know, what is Free2B, what do you do and how do you do it?
So Free2B is a community interest company, which means we are very similar to a charity. We are in our sixth year as of this October. We are a very small organisation that works with the LGBTQ+ community within the South West London area. We go into schools and offer one to one support to students who identify as LGBTQ+, or students who are questioning sexuality/ gender identity, or for some students, it's not about their own identity, it may be about a relatives identity when you have a parent or a sibling that they just want to talk to somebody about. 
We also offer counseling and operate two youth clubs on a Friday, which is for LGBTQ+ young people. One is for nine to thirteen year olds, then another a bit later for thirteen up to nineteen, right up to twenty-five. 
We also run a parent group for trans or gender variant families. We like to give the parents a space to ask questions to find out what's going on. It's a place where parents can go for a bit of relaxation as being a parent can be difficult sometimes. Especially if they're a child in school going through their exams, any gender transitions, questioning sexuality or coming to terms with sexuality and gender. Plus, you've got all the layers of we're in a pandemic, and the pressure that's on the family as well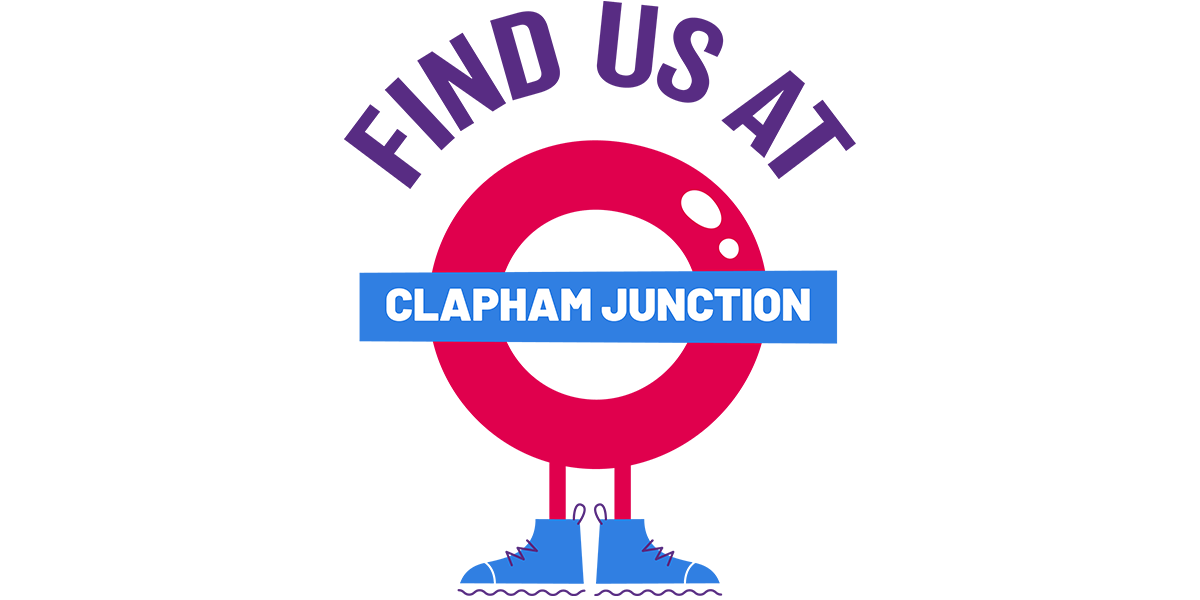 COVID and the subsequent lockdowns have put many individuals in challenging situations physically and mentally, have you seen an increase in the need for your services?
Yeah, we've really seen a rise in young people's negative mental health. We've been able to offer everything on Zoom and I think when we first entered the pandemic, last year, the platform was really quick to act on it. We were still able to offer all of our services, they were all located online.
Even still, for a lot of young people, that's still quite difficult, because some don't want to look at themselves on screen. In these cases we were able to say to them, 'as long as we know you're there, you can turn your camera off'. Or if you don't like your voice, you can use the chat function.
This also raises another issue, if you have a young person who's not out at home, who can't be known by their preferred name, then how do we reach those people? And that's where we tried to get as inventive as possible. We tried to have those conversations via WhatsApp, or over emails. And in some instances, we can't even do that, so we've had to go via the school to say, 'look, we need to check in on this person', then the school has been able to help us link up with this young person. So even though they're not seeing and having a regular session, there's still a connection. They just need to know that we are still there for them.
And more on yourself, what do you do at Free2B and what role have you played in getting the platform to where it is today?
So I was one of the founding directors, myself and Lucie Brooke, who is the other founding director. Lucie was actually my boss when we both worked for the council. It was during our council days that we set up 'The Gap', which is our youth club that's been going for 11 years. We set that up, and it was from our work there that we noticed there was this huge need for these types of services tailored specifically to LGBTQ+ young people and families. 
So we set up 'Free2B' in 2015, which sounds sort of like it was quite easy, but we had no idea of where or how to get funding and what do we do for the first year? I was working four days a week at the council whilst running the youth club on a Friday evening. Once we volunteered doing the youth club for a while, we very very slowly started to get our name known. Now we are in schools and offer services in Wandsworth, and now establishing our services in Richmond and Merton. So we've gone from literally, I think our first part of the funding was for half a day a week to now sever members of staff.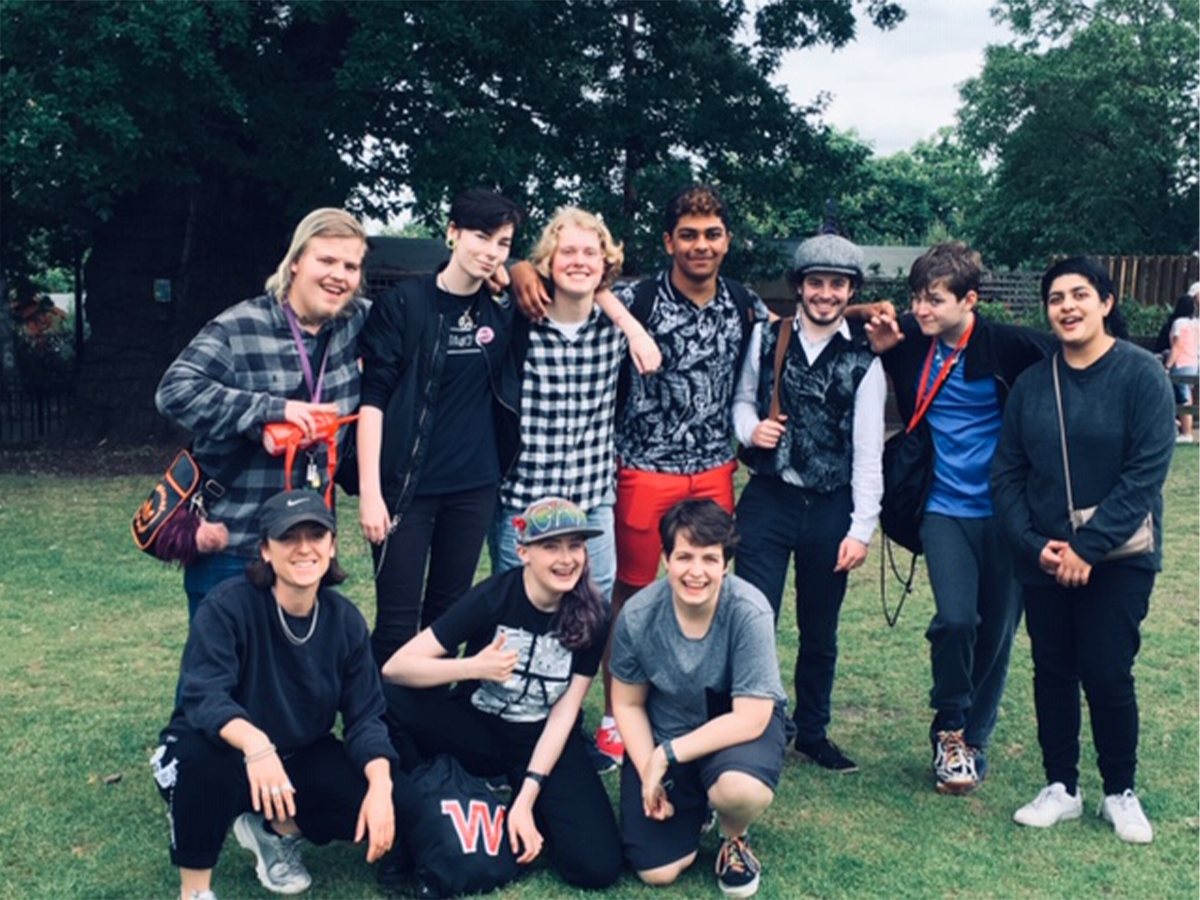 From your time working with Free2B, what has been your most memorable experience, this could either be positive and/or negative?
I can't say there's one memorable moment, there's several. One being when we went to our first pride as a group, and you have young people who have never been to pride, and then their faces. They're like, 'Oh my God', they look at you, as if to say, 'there are all these LGBTQ+ people in the world'. I think that is something that I always, always remember. 
Another would be when we had our first prom at 'The Gap', it was the first time a lot of these kids had ever been able to go to a prom, dress how they want, we had someone who turned up in a white tux. It was amazing, the moment you saw all of these kids having an amazing time, just enjoying themselves. 
So there are all of these really amazing times that involve the young people. It's, I think, for me, seeing how they react to these sorts of things that really makes me smile and keeps me doing this. I think the times that are the saddest is when we have lost very valuable members, we've had a couple of deaths which always breaks your heart.
Over the last 20 years, and in particular the last 5-10, we've seen a society shift that is trying to make an active effort to be more culturally aware and accepting, how has Free2B found this change?
When we first started in 2010 there were only a few LGBTQ+ specific services and now we chair an LGBTQ+ delivery network with 14 different organisations. So I think that in itself has shown how far the movement in itself has grown, but also how the need has grown as well. 
The services are also not all for young people, there's a real variety, everything from local sexual health clinics to counselors. So I think that in itself has shown how things have changed. 
For us, we have grown very, very, steadily, we haven't gone right, we're going to burst into that area and burst into that area and stretch ourselves. We were going to grow on what we know best and that's providing one-to-one services to young people.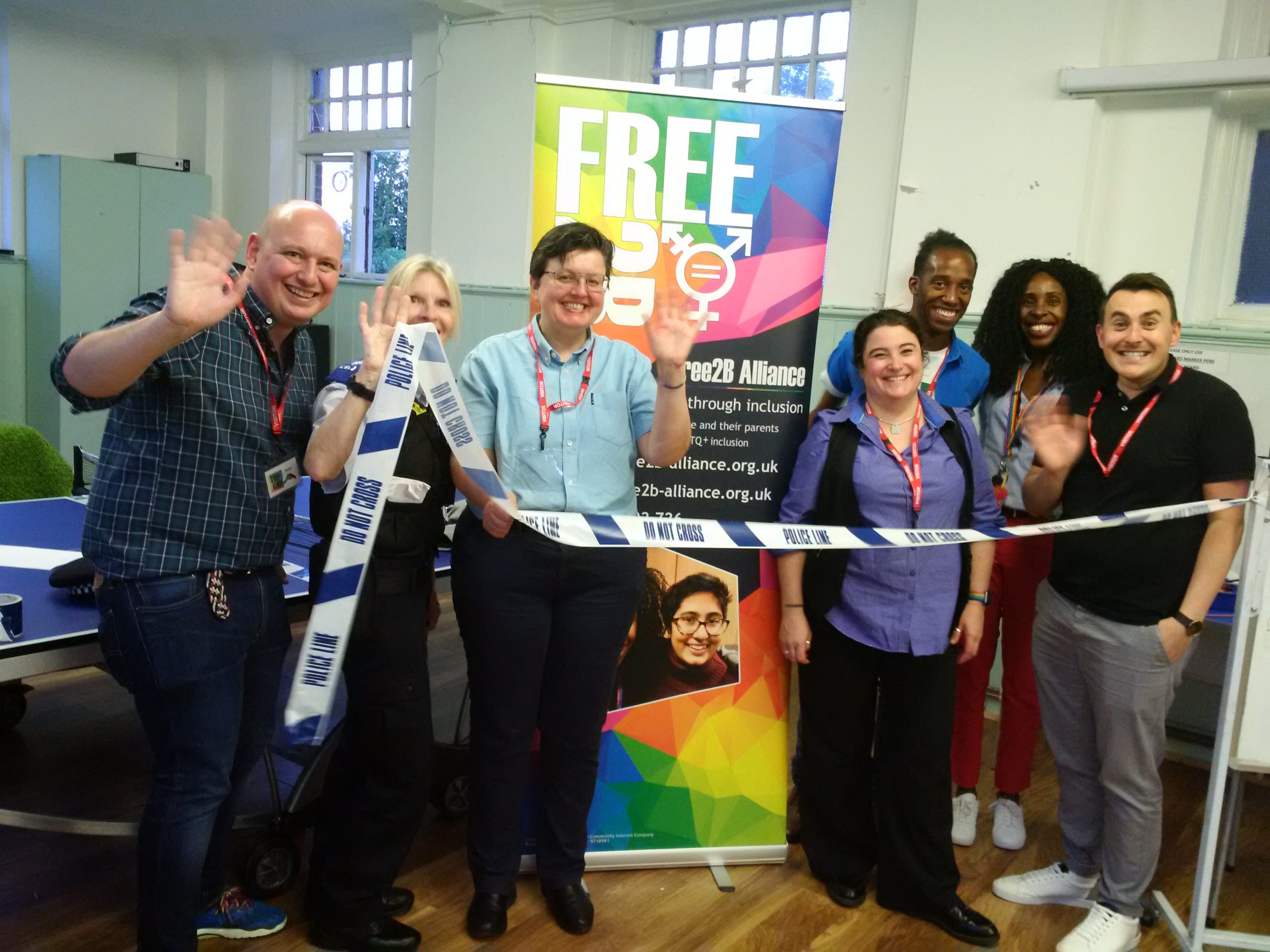 In terms of the work you do with schools, how are they adapting to the change in terms of teachers, staff and other children in that environment? Being a kid can be difficult, but being put into an environment where you're seen as different can be exceptionally challenging? How are schools adapted to this scenario?
I think schools are adapting. I think a lot of the time they're still quite nervous but we're getting more schools approaching us asking questions. However, we find that it's the headteachers, the deputy heads and the pastoral support teams that are asking those questions. But then it's taking time for the support to filter down to other members of staff. This information needs to be reaching even the lunch staff to reception staff, all places where a young person is being interacted with, its more than when the head walks past them.
I just think about the playground monitor, for instance, someone who's maybe a part-time member of staff, they come in for busy periods of the day and are maybe less trained. These members of staff perhaps spend more time supervising in non-teaching environments, which is most likely where those challenges may come from?
That's it's, that's where the damage can be done. You'll have a child that has their preferred pronouns and preferred name being used by the pastoral team and the headteacher but then the learning support teacher, misgendered, uses the wrong name and the damage that can be done. I'm not saying it's done intentionally, just it has to be a whole-school approach, it can't just be certain people.
Continuing on this topic of change, we still live in a very unequal world, what further changes would Free2B like to see from governments to businesses, and even society as a whole to ensure LGBTQ+ individuals feel safe and included?
So for us, we're looking for governments, businesses and society to make sure that LGBTQ+ individuals feel safe and included. So that is everything, from schools, to work, to going out on a night out – for LGBTQ+ people to be able to feel that they're accepted by the community. 
We've also still got so much to do for equal rights, for trans and non-binary individuals to have their gender identity recognised legally. Because at the moment, it's not, I think there's only one country in the world, which is Canada, that recognises that being non-binary is a legal gender. So there's still so much that we need to do, but we do see a little bit of light at the end of the tunnel, it's very far away, but there is light.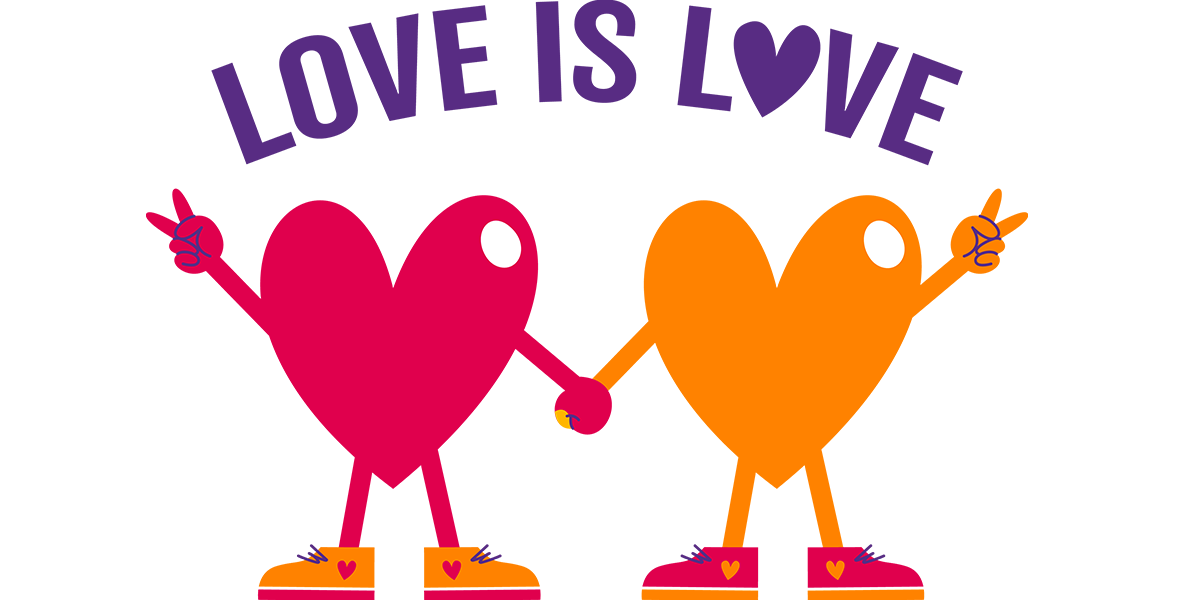 What would you say to someone who is maybe struggling to cope with certain emotions or hardship due to their sexual orientation?
I think for a young person or anyone really who's struggling with sexuality or gender, it's always that you feel you're the only person in the world that has these feelings. The one thing I'd say to people is that you're not on your own, whether you can't say anything, because of where you are or where you live. There is a whole world out there that will embrace you, will accept you. You can be whoever you want to be. There are always people you can talk to, whether it is face to face, or online, in an appropriate way. 
You know, and believe me, I know it sounds quite cliche, but believe me, it really, really does get better. It really does. There's always light at the end of the tunnel. How you feel now, you won't feel like this in five or ten years' time. I always give my own personal example. When I first came out to my mum, she threw me out. I was homeless. So I say, that was awful for me, and I felt lonely, but I say, now look at me. I continued college, I made a life. I made some friends, I have my own business, I have my own house, I was married. So it does get better even though it doesn't feel like it right now.
I also always say to young people, you don't have to come out to everybody right now. You pick who you feel comfortable with and come out to them if it's not safe for you to come out, say at school or at home. But if you have really, really good friends come out to them. Have that person you know who is going to fight your corner?
For anyone who is looking to support Free2B, how can they help and get involved?
So we are funded directly by different grant funders, and those projects are always attached to a specific project. However, we're always looking for funding so people can always donate to u and can do so via our page or via Golden Giving. We also just started a lottery, it's called 'The Rainbow Lottery' and you can buy tickets from our website with a chance to win £25,000. 
We're also always looking for volunteers from the trans or non-binary community and, we're looking for an accountant too, if anyone is out there. But do go check out our website to find out about all our support roles.
10. What's on the horizon for Free2B?
We always love a big party but because of the pandemic, everything's on hold. So who knows party-wise, but we're concentrating on embedding our service in Richmond. We're also currently going for accreditation, so to be DBS certified. 
We're just gonna look forward to a summer of fun with our youth club, we don't want to say 'right, we're gonna do this we're gonna do that'. So we're just focusing on having fun with the kids and then see what September brings before we start really launching any new events. But the one thing I'm doing more than anything is as I said is establishing us in Richmond and then I'm looking to have a drop-in center over the summer as well in central Twickenham.
Website: https://free2b.lgbt/
Email: info@free2b-alliance.org.uk 
Telephone: 07757 502 408 or 07884 425 408
Dontate: https://free2b.lgbt/donate/